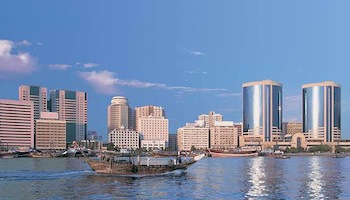 Welcome to Dubai 2017
3 courses
3 instructors
2 disciplines
Cyber Security Training At SANS Dubai 2017
SANS Dubai takes place on January 28th to the 2nd of February, at the Hilton Dubai Jumeirah Resort
Courses on offer are: SEC511: Continuous Monitoring and Security Operations, SEC542: Web App Penetration Testing and Ethical Hacking and ICS410: ICS/SCADA Security Essentials
Prepare for GMON, GWAPT and GICSP Certifications.
Learn in a classroom environment, under the guidance of SANS Instructors.
The Hilton Dubai International is located on Jumeirah Beach's golden mile, in the heart of Dubai Marina.
Instructors Teaching at SANS Dubai 2017
The following Instructors are leading cyber security training at SANS Dubai 2017:
Jonathan Ham: Jonathan specialises in large-scale enterprise security issues and has worked with many Federal agencies. He holds several GIAC Certifications and is a member of the GIAC Advisory Board.
Hassan El-Hadary: Hassan, an experienced security professional, currently heads the application security assessment and code review team at SecureMisr. He is also responsible for performing penetration tests as well as advising customers in the areas of PCI-DSS and PCI-PIN Security Compliance Requirements. Hassan received his Master's degree in Computer Science from the American University in Cairo with a Thesis in the field of Secure Software Engineering.
Justin Searle: Justin is a Managing Partner of UtiliSec, specialising in Smart Grid security architecture design, and penetration testing. He currently leads the testing group at the National Electric Sector Cybersecurity Organization Resources (NESCOR) and works with other smart grid steering groups.