FOR526: Advanced Memory Forensics & Threat Detection
Mon, July 20 - Sat, July 25, 2020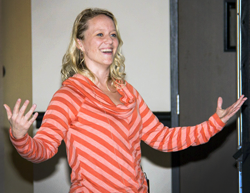 Evolving Evasion Capabilities Foil Traditional Forensics
System memory is today's battleground for host integrity. Novel defense evasion and bypass techniques seen in modern malware continue to outpace host protections and ensure few artifacts are left behind for examiners to piece together. Hunters must have an understanding of OS memory internals in order to detect and analyze adversary behavior.
FOR526: Advanced Memory Forensics and Threat Detection has advanced the investigative skills of hundreds of seasoned security professionals over the years, instilling critical knowledge of operating system internals with the practical application of memory acquisition and analysis skills. We are proud to have served in training some of the most skilled technicians in the field today.
FOR526 Re-Booted:
The newest version of this six-day bootcamp course, the FOR526 Re-Boot, focuses on modern multiplatform enterprise investigations and incorporates real-world, malware and artifact-laden images from system and process memory. We tackle more challenging fileless malware attacks, memory-only, LOLBin and script-based, that require more advanced analysis techniques. Investigative scenarios include acquisition and analysis of targets with security mitigations and OS optimizations such as system integrity protection and memory compression making use of varied tools and methods. Each day's content is augmented with a bootcamp scoring server tournament, allowing the opportunity to practice analysis concepts and build muscle memory. The final Capstone Challenge provides each student a virtual range enterprise to investigate, requiring live memory acquisition and analysis of compromised hosts.
FOR526 provides the critical skills necessary for digital forensics examiners and incident responders to successfully perform live system memory triage and analyze captured memory images from Windows, macOS and Linux hosts. The course uses the most effective freeware and open-source tools in the industry today and provides an in-depth understanding of how these tools work. FOR526 is a critical course for any serious security professional who wishes to gain a deeper understanding of the footprint of code execution and adversary tactics in memory.
FOR526: Advanced Memory Analysis & Threat Detection will teach you:
Multi-platform Enterprise Memory Acquisition & Analysis: Demonstrate targeted memory capture based on target OS and incident circumstance to ensure data integrity and fidelity.
How to Find Evil in Memory: Detect rogue, hidden, and injected processes, kernel-level rootkits, Dynamic Link Libraries (DLL) hijacking, process hollowing, and sophisticated persistence mechanisms.
Effective Step-by-Step Memory Analysis Techniques: Use process timelining, high-low-level analysis, and walking the Virtual Address Descriptors (VAD) tree to spot anomalous behavior.
Best Practice Techniques: Learn when to implement triage, live system analysis, and alternative acquisition techniques, as well as how to devise custom parsing scripts for targeted memory analysis.
Course Syllabus
Additional Information
!! IMPORTANT - BRING YOUR OWN LAPTOP CONFIGURED USING THESE DIRECTIONS!!
A properly configured system is required for each student participating in this course. Before coming to class, carefully read and follow these instructions exactly.
You can use any 64-bit version of Windows, MacOS, or Linux as your core operating system that also can install and run VMware virtualization products. You also must have 8 GB of RAM or higher for the VM to function properly in the class.
It is critical that your CPU and operating system support 64-bit so that our 64-bit guest virtual machines will run on your laptop.
In addition to having 64-bit capable hardware, AMD-V, Intel VT-x, or the equivalent must be enabled in BIOS/UEFI.
Please download and install VMware Workstation 14, VMware Fusion 10, or VMware Workstation Player 14 or higher versions on your system prior to the start of the class. If you do not own a licensed copy of VMware Workstation or Fusion, you can download a free 30-day trial copy from VMware. VMware will send you a time-limited serial number if you register for the trial on its website.
MANDATORY FOR526 SYSTEM REQUIREMENTS:
Host Operating System: Fully patched & updated Windows (7+), macOS (10.10+), or recent version of Linux operating system (released 2014 or later) that also can install and run VMware virtualization products. Please note: It is necessary to fully update your host operating system prior to the class to ensure you have the right drivers and patches installed to utilize the latest USB 3.0 devices.
Those who use a Linux host must also be able to access ExFAT partitions using the appropriate kernel or FUSE modules.
CPU: 64-bit 2.0+ GHz processor or higher-based system is mandatory for this course (Important - Please Read: a 64-bit system processor is mandatory)
BIOS/UEFI: VT-x, AMD-V, or the equivalent must be enabled in the BIOS/UEFI
RAM: 8 GB (gigabytes) of RAM or higher is mandatory for this course (Important - Please Read: 8 GB of RAM or higher is mandatory)
Wireless Ethernet 802.11 G/N/AC
USB 3.0 port (courseware provided via USB)
Disk: 100 gigabytes of free disk space
VMware Workstation 14, Workstation Player 14, or Fusion 10 (or newer)
Privileged access to the host operating system with the ability to disable security tools
If you have additional questions about the laptop specifications, please contact laptop_prep@sans.org.
Security Operation Analysts who perform host-based triage and volatile data collection
Incident Response/Threat Hunting Team Members who regularly respond to complex security incidents/intrusions and would like to know how memory forensics will expand their reach.
Experienced Digital Forensic Analysts who want to update and advance their current analysis methods.
Red Team Members, Penetration Testers, and Exploit Developers who want to learn how their opponents can identify their actions. Discover how common mistakes can compromise operations on remote systems, and how to avoid them. This course covers remote system forensics and data collection techniques that can be easily integrated into post-exploit operating procedures and exploit testing batteries.
Law enforcement officers, federal agents, or detectives who want to become a deep subject matter expert on memory forensics.
SANS FOR508 and SEC504 Graduates looking to take their memory forensics skills to the next level.
Forensics Investigators working in organizations where memory is regularly obtained by first responders, and who want to raise the bar by analyzing the images.
Ubuntu 18.0.4 SIFT Workstation
VMware Appliance ready to tackle forensics
Ubuntu LTS Base
64-bit based system
Windows 10 Enterprise Workstation VM with limited license
64-bit based system
A licensed virtual machine loaded with the latest forensic tools
VMware Appliance ready to tackle forensics
Digital Download Package
Including memory captures, Ubuntu and Windows 10 VMware, tools, and documentation
SANS Memory Forensics Exercise Digital Workbook
Exercise book is over 200 pages long with detailed step-by-step instructions and examples to help you become a master incident responder
SANS DFIR Cheat Sheets to help use the tools
MP3 audio files of the complete course lecture
FOR526 is a hands-on intensive course where we examine a topic and then dive behind the keyboard to reinforce the learning. The course has more than 20 labs spaced across the first five sections, followed by the final live virtual range capstone challenge in section six. Check out the lab content below to get a feel for what you will be doing within our course virtual machines.
Section 1
Windows 10 VM and Ubuntu SIFT Setup
Hidden Kernel Object Detection with Volatility
Windows 10 Memory Acquisition & Analysis with Windows Sandbox and Dumpit
Live Memory Acquisition & Analysis of Linux with AVML
Windows 10 Fast Boot Hiberfil.sys Decompression and Analysis
Section 2
Unstructured Memory Analysis with Bulk Extractor
Page File Analysis with Page Brute and YARA
Win10 Pagefile Decompression
Binary Extraction with Volshell
Process Hierarchy Analysis and Stealthy Malware Detection
Section 3
Identification & Analysis of Malicious DLLs
Customized Volatility Plugin Development
Code Injection Analysis: Stuxnet Deep-Dive
Rapid Identification of Persistence
Section 4
Analyzing a Crash Dump File with Windbg
Process Dump Analysis with Windbg
Investigating a Rogue Insider via Memory Forensics
Section 5
macOS Malware Investigation
Detecting Linux Rootkits
Extracting Process Executables for Offline Analysis
Section 6
Final live virtual range Capstone Challenge
Author Statement
"Security professionals must continue to hone their skills lest they become extinct. As malware authors evolve defense evasion capabilities and exploit mitigation bypasses, it's the blue teams who possess visibility and detection capabilities for host memory who will have the upperhand. The FOR526 course trains analysts with the critical knowledge required to make strategic investigative decisions and perform effective "in the trenches" analysis."
- Alissa Torres