Piecing the Digital Story Together Using Magnet AXIOM
Tarah Melton, Forensic Consultant

Monday, July 29th, 12:30pm - 1:15pm
Join us for a Magnet Forensics Lunch and Learn to see Magnet AXIOM's artifact first approach to multiple evidence sources, including Windows and macOS, memory, smartphones, and cloud. Learn how to correlate files and artifacts by utilizing Connections to quickly see how your evidence is related across evidence sources. We will also review AXIOM's new Timeline Explorer to step through activity that occurred in your case to help piece together the digital story. We will show our built in Plist and SQLite Viewers, as well as demonstrate our Volatility integration for memory analysis. Come and see what AXIOM has to offer and how it can save you time and improve your examinations!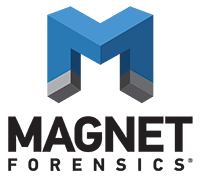 ---
Bonus Sessions
The following bonus sessions are open to all paid attendees at no additional cost. There are many different types of events that fall into these categories:
SANS@Night: Evening presentations given after day courses have ended. This category includes Keynotes.
Special Events: SANS-hosted events and other non-technical recreational offerings. This category includes, but is not limited to, Receptions and Information Tables.
Vendor: Events hosted by external vendor exhibitors.
Lunch & Learn: Short presentations given during the lunch break.
Thursday, July 25
| Session | Speaker | Time | Type |
| --- | --- | --- | --- |
| Vendor Showcase | — | Thursday, July 25th, 10:00am - 10:30am | Vendor Event |
| After the Attack: Automate and Accelerate Your Post-Breach Response | Shon Harris, Senior Cloud Engineer | Thursday, July 25th, 12:00pm - 1:20pm | Lunch and Learn |
| Domain & DNS-based Adversarial Threat Intelligence in the SOC/CSIRT | Corin Imai, Senior Security Advisor | Thursday, July 25th, 12:00pm - 1:20pm | Lunch and Learn |
| Incident Response and Investigation using Shadow Search - A Real World Example | James Morin, Threat Intelligence Manager | Thursday, July 25th, 12:00pm - 1:20pm | Lunch and Learn |
| Chopping Down a Dense forest of Teleme-Trees: Making Telemetry Work for You | Justin Ibarra, Security Researcher | Thursday, July 25th, 12:00pm - 1:20pm | Lunch and Learn |
| Vendor Showcase | — | Thursday, July 25th, 3:15pm - 3:45pm | Vendor Event |
| DFIR Summit Night Out in ATX! | — | Thursday, July 25th, 7:00pm - 9:00pm | Special Events |
Friday, July 26
| Session | Speaker | Time | Type |
| --- | --- | --- | --- |
| Vendor Showcase | — | Friday, July 26th, 9:45am - 10:15am | Vendor Event |
| Vendor Showcase | — | Friday, July 26th, 12:00pm - 1:15pm | Vendor Event |
| Vendor Showcase | — | Friday, July 26th, 2:50pm - 3:20pm | Vendor Event |
Saturday, July 27
| Session | Speaker | Time | Type |
| --- | --- | --- | --- |
| Enterprise DFIR with EnCase - Uncovering the Metaphorical Devil in the Details | Jeff Hedlesky, Forensic Evangelist, OpenText & JJ Cranford, Sr. Product Mkting Mgr, OpenText | Saturday, July 27th, 12:30pm - 1:15pm | Lunch and Learn |
| Security Orchestration and Automation to respond to Insider Threats | John Avendano, Technical Consultant | Saturday, July 27th, 12:30pm - 1:15pm | Lunch and Learn |
| An Update on the Current State of Windows Forensics | David Cowen | Saturday, July 27th, 6:30pm - 8:30pm | Keynote |