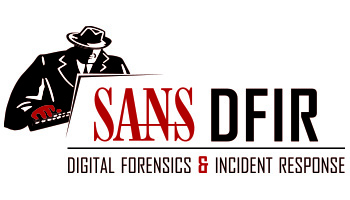 Welcome to Digital Forensics Summit & Training
10 courses
10 instructors
2 disciplines
Save 400 USD when purchasing the Summit & a 4-6 day SANS course. Discount automatically applied at registration.
Or Save 400 USD off any 4-6 day course or save up to 200 USD off the Summit. Enter code "EarlyBird17" & pay by May 3 (offers cannot be combined)
Digital Forensics Summit 2017, Austin, Texas
Summit Co-Chairs: Rob Lee and Phil Hagen
Summit Dates: June 22-23, 2017
Training Course Dates: June 24-29, 2017

DFIR Superheroes aren't born; they're made... and you've got what it takes.
The SANS Annual DFIR Summit is the only event of its kind that gathers the most influential group of experts, the highest quality of training & the greatest opportunities to network with others in the field of Digital Forensics & Incident Response, all in one place!
Every year, DFIR Professionals around the world attend the DFIR Summit with a common goal; to learn how to overcome the latest obstacles and share with others what has proven to be effective in their day-to-day investigations. No matter if you just started your career or if you are a seasoned forensicator, the Summit will give you the investigative skills you know you need and the ones you never knew you needed.
Don't miss the opportunity to attend the most comprehensive DFIR event of the year! Learn how to defeat your enemy and become a DFIR Superhero in 8 days!
Digital Forensics Summit Advisory Board
The Digital Forensics Summit Advisory Board evaluates proposed talks, mentors selected speakers, and works to develop an agenda that delivers actionable content to help you better gather, analyze and act on cyber threat intelligence.
Attendees and DFIR Professionals around the world agree; if you work in DFIR, you must attend the DFIR Summit:
"Let me begin with a piece of advice: If you work in DFIR, and have not attended a Summit, I would highly recommend trying to make it down to Austin next year. Without a doubt, the amount of knowledge and experience gathered in one place for a brief period of time shifts the global DFIR equilibrium to central Texas. The tools we all love to use, blogs we love to read, and trainings we have learned so much from? All here and all accessible"

"Every session I attended was well presented and taught me something new...This was an amazing couple of days and if you missed it, please try to make it next year"

"The speakers and content @ DFIR Summit are great. The experience drives me to explore tools and techniques I would possibly be unaware of were it not for this SANS event. I would recommend this summit to others newer to DFIR" John Miller, FICO Read more attendee testimonials here