Welcome to DFIR Summit
7 courses
8 instructors
2 disciplines
Digital Forensics Incident Response Summit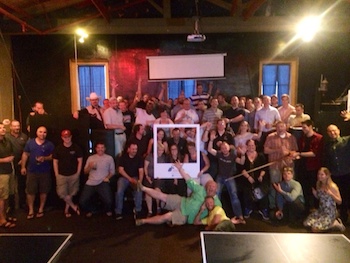 Summit Dates: July 7-8, 2015
SANS DFIR NetWars: July 10-11, 2015
Training Course Dates: July 9-14, 2015
Featured talks and speakers include:
Ubiquity Forensics - Your iCloud and You
Sarah Edwards, Test Engineer, Parsons Corporation
Finding the Needle in the Haystack: Triggering Cyber Breach Incident Response by Spotting Even the Most Sophisticated Attacks
Alissa Torres, Certified Instructor, SANS Institute
James Carder, Director of Security Informatics, Mayo Clinic
Dr. Sameer Bhalotra, The White House
Chris Petersen, Chief Technology Officer, LogRhythm
Determining Files and Folders Accessed in OS X
Sara Newcomer, Computer Forensic Examiner, Lockheed Martin
Plumbing the Depths: ShellBags
Eric R. Zimmerman, Special Agent, FBI
In the Lair of the Beholder: Extrusion Detection in 2015
Kyle Maxwell, Senior Researcher, Verisign
Network Disasters: Incident Response When the Bits Hit the Fan
Matt Linton, Chaos Specialist, Google
Top 4 Reasons to Attend
DFIR Focused Training - The event hosts only DFIR training classes SANS has to offer.
Summit Talks - The summit packed with trending talks and leading speakers covering the most innovative DFIR topics. Actually be able to speak and sit down to have a real discussion with some of the leaders in the field.
DFIR NetWars - Free if you sign up for a class: SANS DFIR NetWars is a hands-on, interactive learning environment that enables DFIR professionals to develop and master the skills they need to excel in their field.
Austin - Bring your team to learn during the day and enjoy 6th street in the evening with other DFIR friends and colleagues in the community. Time and again, we have been told that the connections in the industry made at the summit is the real value of an event like this.

"SANS continues to deliver speakers with high caliber content that is in line with current security trends, which is a need for security practitioners." - Daniel Garcia, Baker Hughes

"Bleeding edge knowledge, AWESOME people."
- Anthony Layton, Stout Risius Ross, Inc.

"Cutting-edge research shared by those in the trenches and the frontlines of digital forensics and incident response. A must attend event for every DFIR professional!"
- Brad Garnett, Kemper CPA Group LLP

"There is no substitute the value of the DFIR Summit. The speakers and networking answer real world questions."- Mark Stingley, University of Texas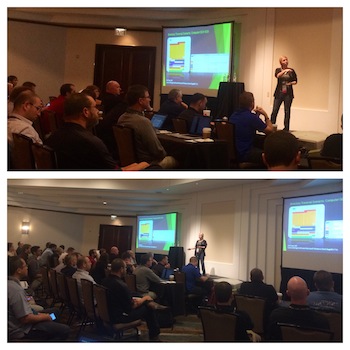 Stay connected via Twitter, using hashtag #DFIRsummit, to hear announcements and discussions surrounding the Summit.
Additional SANS Forensic Resources: