Protecting Your Data: What You Need to Know about Cloud Security and the Dark Web
Alex Humphrey, Solutions Consultant

Tuesday, November 6th, 12:30pm - 1:15pm
Effectively leveraging the cloud is not just about migrating data and applications. Security must travel into the cloud as well. When organizations fail to understand that security in the cloud is a shared responsibility, the consequences can be disastrous (and profitable for threat actors!). In this session, Armor will demonstrate the vulnerability of your unprotected data in the cloud via a real-world experiment using "honeypots" disguised as a healthcare web portal. You will learn:
- The most likely attacks your organization will face
- How active and dynamic security controls can mitigate risk
- Simple steps you can take to prevent a breach
- Why your data is so valuable on the Dark Web (findings from Armor's Black Market Report)
Alex Humphrey serves as a Solutions Consultant at Armor. He is responsible for working with customers globally to build world-class server security and compliance for cloud, on-premise, and hybrid ecosystems. He previously worked as the Information Security Engineer Team Lead for Mary Kay where he was responsible for all aspects of server and endpoint security in both on-premise and cloud environments. He graduated Cum Laude from The University of Texas at Dallas attaining his Bachelor of Science in Business Administration and Management.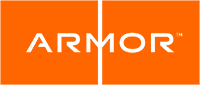 ---
Bonus Sessions
The following bonus sessions are open to all paid attendees at no additional cost. There are many different types of events that fall into these categories:
SANS@Night: Evening presentations given after day courses have ended. This category includes Keynotes.
Special Events: SANS-hosted events and other non-technical recreational offerings. This category includes, but is not limited to, Receptions and Information Tables.
Lunch & Learn: Short presentations given during the lunch break.