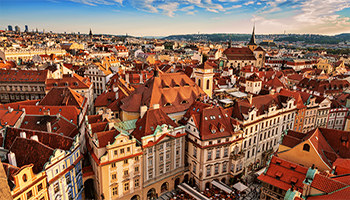 Welcome to DFIR Prague Summit & Training 2016
8 courses
8 instructors
1 disciplines
DFIR Training At SANS Prague 2016
Summit Date: October 9, 2016
Training Course Dates: October 3-15, 2016
DFIR NetWars: October 6-7 & October 13-14, 2016
SANS Annual DFIR Summit is coming to the beautiful city of Prague in Czech Republic, October 3-15. This Summit brings you the most influential group of experts, the highest quality of training & the greatest opportunities to network with others in the field of Digital Forensics & Incident Response, all in one place!
One-Day of Industry expert talks along with nine Digital Forensics & Incident Response courses taught by SANS top Instructors will help you learn how to overcome the latest obstacles with solutions proven to be effective in their day-to-day investigations. No matter if you just started your career or if you are a seasoned forensicator, the Summit will give you the investigative skills you know you need and the ones you never knew you needed!
At this event you will be able to:
Prepare for GCFE, GCFA, GNFA and GREM GIAC Certifications by attending our DFIR courses
Attend One-Day of talks featuring industry experts. Read more information here.
Meet and network with DFIR professionals from around the world.
Experience Prague's famous architecture.
Attendees and DFIR Professionals around the world agree, SANS DFIR Summits are "must attend" events:
"Every session I attended was well presented and taught me something new...This was an amazing couple of days and if you missed it, please try to make it next year" Read Forensic 4Cast's DFIR Summit 2015 full review

"The speakers and content @ DFIR Summit are great. The experience drives me to explore tools and techniques I would possibly be unaware of were it not for this SANS event. I would recommend this summit to others newer to DFIR" John Miller, FICO Read more attendee testimonials here.
Top 4 Reasons to attend:
1. Expert DFIR Speakers - The Summit features one day packed with trending talks and leading speakers covering the most innovative DFIR topics. You will have the opportunity to sit down to have a real discussion with some of the leaders in the field.
Take a look at some of the DFIR Summit 2016 presentations Check out the DFIR Summit Prague 2016 Agenda
2. DFIR Focused Training - After the one-day Summit you can choose from nine hands-on DFIR training courses taught by SANS industry expert instructors. All courses are constantly updated and designed to provide you with the highest quality of training available in the industry.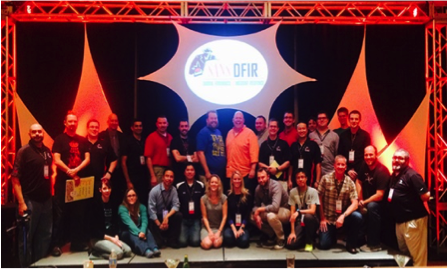 3. DFIR NetWars - After a day of training, put the skills you just learned to the test. SANS DFIR NetWars is a hands-on, interactive learning environment that enables you to develop and master the skills needed to excel in your field and is free is you sign up for a class. Join the tournament, challenge yourself before the enemy does! There are limited seats so, register now before they are gone. Sign up here
4. Community - Bring your team to learn during the day and connect with other DFIR friends and colleagues during the evening. Time and again, we have been told by attendees that the connections in the industry they made at the summit have been invaluable for their careers.