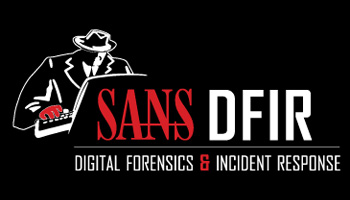 Welcome to DFIR Prague Summit & Training 2014
7 courses
7 instructors
2 disciplines
The Digital Forensics and Incident Response (DFIR) Summit & Training event combines hands-on DFIR classroom training with trending DFIR summit speakers together into ONE premier event. Choose from 8 DFIR training classes and add on the one-day, action-packed Summit that will help you build your DFIR Skills to new levels. One of the few DFIR-only training events on the SANS calendar! Join the most innovative minds in the industry to tackle advanced DFIR issues.
Top 5 Reasons to Attend
DFIR Focused Training - The event hosts only DFIR training classes SANS has to offer.
Brand New DFIR Courses - This event showcases the brand new FOR518 - Mac Forensic Analysis training. The event is also the debut in EMEA of the FOR585 - Advanced Smartphone Forensics course.
Summit Talks - The summit is packed with trending talks and leading speakers covering the most innovative DFIR topics. You will actually be able to speak and sit down to have a real discussion with some of the leaders in the field.
DFIR NetWars - Free if you sign up for a class: SANS DFIR NetWars is a hands-on, interactive learning environment that enables DFIR professionals to develop and master the skills they need to excel in their field.
Prague - Bring your team to learn during the day and enjoy spending your evenings in the gorgeous city of Prague with other DFIR friends and colleagues in the community. Time and again, we have been told that the connections in the industry made at the summit are the real value of an event of this kind.
Students are also able to attend an additional one-day DFIR Summit that will be held on Sunday 5th October, consisting of industry talks and presentations from an expert panel. The summit is available at a reduced rate to students taking a 5-6 day course.
Stay connected via Twitter, using hashtag #DFIRSummit, to hear announcements and discussions surrounding the Summit.