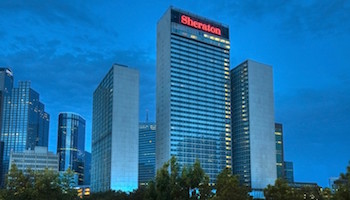 Welcome to Data Breach Investigation Summit
4 courses
4 instructors
2 disciplines
Data Breach Investigation Summit & Training
Data Breaches are occurring at an alarming rate and increasing in their scope, frequency and impact and they don't discriminate by industry, geography or organization size. When a breach occurs, organizations, agencies and individuals need to learn how to more effectively:
Identify/Detect that the breach has occurred
Respond to the breach in an effective and timely manner
Investigate the breach
Prevent/Defend the organization from future breaches
The Data Breach Investigation Summit & Training is the most effective way to improve your readiness and strategy in combating risk that result from even a minor compromise. The variety of cyber security courses offered will provide you hands-on, immersion training on what it takes to identify, respond, investigate and defend against data breaches in your organization. You'll also be able to network and collaborate with fellow attendees facing similar sets of challenges.
This event also embeds our typical summit content throughout the course of training via complimentary lunch and learns and @Night sessions. This added material will give you the opportunity to hear from a variety of industry renowned speakers. You'll gain actionable knowledge of new trends and best practices to help reduce your risk of data breaches. View the full agenda.
This embedded format, coupled with all hotel rooms at the government per diem rate represent a very cost effective approach to getting the most from your cybersecurity training spend.
Identifying Historical Attacker Actions via Journal Analysis David Cowen, Partner, G-C Partners @HECFBlog
Walk Softly and Carry 26 Trillion Sticks Andrew Hay, Director of Research, OpenDNS Inc. @andrewsmhay
Current Legal Issues in Computer Search and Seizure Howard Cox, Former Assistant Inspector General for Investigations, CIA
Network Security Monitoring for the Masses Mike Pilkington, Certified Instructor, SANS @mikepilkington
Plumbing the Depths: Shellbags Eric Zimmerman, Special Agent, FBI @EricRZimmerman
Going Right to the Data: Incorporating SQL Artifacts into Your Forensic Investigation Matt Bromiley, Senior Consultant, Mandiant @505Forensics
Hardware Keylogger Case Study Stephen Gibson, Director - Forensic Technology Practice, KPMG @stevegibson
Who should attend?
State and Local Law Enforcement
Federal Agents
Detectives
Government Agency IG
Civil Forensic Examiners
Cyber Crime Investigators
General Security Practitioners
IT Engineers
IT Supervisors
System Administrators
Incident Handlers
Forensic Analysts
Penetration Testers
Incident Responders
Auditors
Local/State Law Enforcement 50% discount
(LIMIT 4 scholarship seats per course at the Data Breach Investigation Summit)
Requirements for using the discount are:
You are an active duty State or Local Law Enforcement professional (or a professional in support of State/Local Law Enforcement, if the unit you support is directly funding your training).
You are enrolling in a course (SEC301, SEC401, SEC504, or FOR508) at this event only.
Your organization has a demonstrated financial hardship affecting training funding.
The discount is only applicable for the Data Breach Investigation Summit & Training event (it may not be applied retroactively).
If your organization meets these criteria, please email LocalLE@sans.org.