E-Crime Threat Landscape Briefing - 2020 and Beyond
Jason Rivera, Director - Global Threat Intelligence Advisors

Wednesday, January 22nd, 12:30pm - 1:15pm
This lunch will cover CrowdStrike's latest and most recent intelligence trends pertaining to criminal cyber threat actors and their associated tactics, techniques, and procedures (TTPs). Topics covered will include:
An assessment of the most capable criminal threat actors.
Content of the evolution of ransomware.
A review of how criminal groups are successfully breaching commercial and government organizations.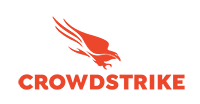 ---
Bonus Sessions
The following bonus sessions are open to all paid attendees at no additional cost. There are many different types of events that fall into these categories:
SANS@Night: Evening presentations given after day courses have ended. This category includes Keynotes.
Lunch & Learn: Short presentations given during the lunch break.