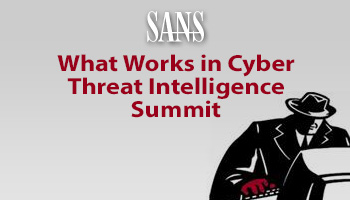 Welcome to CTI Summit & Training
5 courses
6 instructors
2 disciplines
CTI Summit & Training
Summit Dates: Feb 3-4
Training Course Dates: Feb 5-10
Join SANS for this innovative 2-day event as we focus on enabling organizations to build effective cyber threat intelligence analysis capabilities.
Most organizations are familiar with threat intelligence, but have no real concept of how to create and produce proper intelligence. The 2016 Summit will focus on specific analysis techniques and capabilities that can be used to properly create and maintain Cyber Threat Intelligence in your organization. Attend this summit to learn and discuss directly with the experts who are doing the CTI analysis in their organizations. What you learn will help you detect and respond to all ranges of adversaries including some of the most sophisticated threats targeting your networks.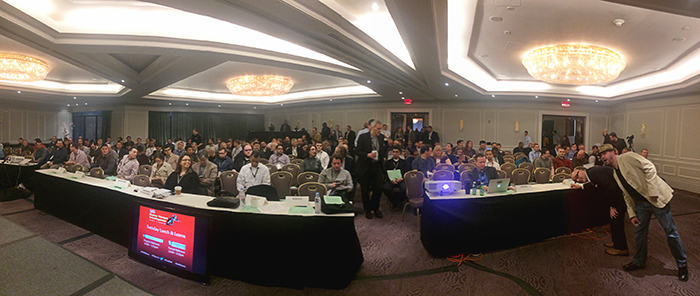 Conventional network defense tools such as intrusion detection systems and anti-virus focus on the vulnerability component of risk, and traditional incident response methodology presupposes a successful intrusion. An evolution in the goals and sophistication of computer network intrusions has rendered these approaches insufficient for the threats facing many modern networked organizations. Modern, successful adversaries accomplish their goals using advanced techniques designed to circumvent most conventional computer network defense mechanisms and remain undetected in their intrusion efforts or presence on networks over long periods of time.
Network defense techniques which leverage knowledge about these adversaries - known as Cyber Threat Intelligence (CTI) - can enable defenders to establish a state of information superiority that decreases the adversary's likelihood of success with each subsequent intrusion attempt. Threat intelligence can be a force multiplier as organizations look to update their security programs and defenses to deal with increasingly sophisticated adversaries. Security managers need accurate, timely and detailed information to continuously monitor new and evolving attacks, and methods to exploit this information in furtherance of an improved defensive posture. Make no mistake about it: contemporaneous computer network defense contains a strong element of intelligence and counterintelligence that analysts and leaders alike must understand and leverage.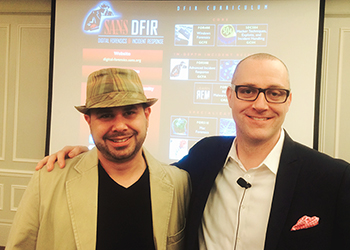 The fourth annual Cyber Threat Intelligence Summit brings experienced intelligence practitioners together - onstage and off - to feature contemporary theories, research, and tradecraft divided along tactical, operational, and strategic levels. By adopting this format change, with exciting keynotes to usher in each of the three sections, we hope to better frame the summit content so participants can immediately see where in their organizations each of the tools, methodologies, and processes can be applied as soon as they are back in the office.
We're looking forward to seeing you Feb 3 & 4 in Alexandria, VA.
Mike Cloppert and Rick Holland Cyber Threat Intelligence Summit Co-Chairs