What's Under The Hood In Your Devices?
John Loucaides

Thursday, October 8th, 3:00pm - 3:20pm
Get visibility into the firmware and hardware vulnerabilities that attackers are targeting in 2020.
The sharp increase in the number of breaches and ransomware attacks that target insecure device firmware this year has revealed that most organizations cannot easily see which vulnerable devices they have in their environment or determine which devices have already been compromised. Increasing amounts of unpatched firmware represent a massive global security gap and an ever-growing attack surface not protected by traditional security solutions. Gartner predicts that "by 2022, 70% of organizations that do not have a firmware upgrade plan in place will be breached due to a firmware vulnerability". That is why Fortune 100 enterprises and federal agencies rely on Eclypsium's platform to protect their devices.
In this talk you'll learn how and why hackers are targeting firmware and hardware, and see how the Eclypsium platform can give you the visibility you need to defend your organization.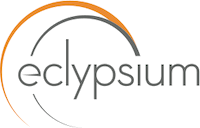 ---
Bonus Sessions
The following bonus sessions are open to all paid attendees at no additional cost. There are many different types of events that fall into these categories:
Thursday, October 8
| Session | Speaker | Time | Type |
| --- | --- | --- | --- |
| Reducing MTTR with SOAR and Threat Intelligence | Jay Spann | Thursday, October 8th, 12:30pm - 12:50pm | Tech Talk |
| Strengthen Incident Investigation and Response with Passive DNS | Carel Bitter | Thursday, October 8th, 1:00pm - 1:20pm | Tech Talk |
| Solving Asset Management for Cybersecurity or Isn't Asset Management Sexy? | Nathan Burke | Thursday, October 8th, 1:30pm - 2:05pm | Tech Talk |
| New Umbrella features in Viptela/vManage | Chris Bilodeau | Thursday, October 8th, 2:30pm - 2:50pm | Tech Talk |
| What's Under The Hood In Your Devices? | John Loucaides | Thursday, October 8th, 3:00pm - 3:20pm | Tech Talk |
| DNS Wars: DNS-over-TLS vs DNS-over-HTTP | Peter Lowe | Thursday, October 8th, 3:30pm - 3:50pm | Tech Talk |
Friday, October 9
| Session | Speaker | Time | Type |
| --- | --- | --- | --- |
| Chrome Extensions: Security Violation | Rebecca Blair | Friday, October 9th, 12:30pm - 12:50pm | Tech Talk |
| TLS, Compliance and Zero Trust - Protecting Users from Themselves | Babur Khan | Friday, October 9th, 1:30pm - 1:50pm | Tech Talk |
| Wargaming: The Who, What and How of a Strategic Tabletop Exercise | Joshua Harr | Friday, October 9th, 2:00pm - 2:20pm | Tech Talk |
| Beefing Up Endpoint Protection with Behavioral Isolation | Mark Gentile | Friday, October 9th, 2:30pm - 2:50pm | Tech Talk |
| Playbooks: High Fidelity Network Data can Greatly Reduce Alert Fatigue | Alex Kirk | Friday, October 9th, 3:00pm - 3:20pm | Tech Talk |