Solving Asset Management for Cybersecurity or Isn't Asset Management Sexy?
Nathan Burke

Thursday, October 8th, 1:30pm - 2:05pm
Asset management doesn't have the hype as some of the other topics in cybersecurity, but it's a foundational challenge that's only getting worse. In this session we'll show why teams still struggle to get a straight answer about assets in 2020, a simple approach, and how Axonius customers are able to get a comprehensive asset inventory, uncover security gaps, and automatically validate and enforce security policies.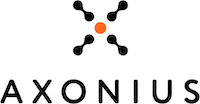 ---
Bonus Sessions
The following bonus sessions are open to all paid attendees at no additional cost. There are many different types of events that fall into these categories:
Thursday, October 8
| Session | Speaker | Time | Type |
| --- | --- | --- | --- |
| Reducing MTTR with SOAR and Threat Intelligence | Jay Spann | Thursday, October 8th, 12:30pm - 12:50pm | Tech Talk |
| Strengthen Incident Investigation and Response with Passive DNS | Carel Bitter | Thursday, October 8th, 1:00pm - 1:20pm | Tech Talk |
| Solving Asset Management for Cybersecurity or Isn't Asset Management Sexy? | Nathan Burke | Thursday, October 8th, 1:30pm - 2:05pm | Tech Talk |
| New Umbrella features in Viptela/vManage | Chris Bilodeau | Thursday, October 8th, 2:30pm - 2:50pm | Tech Talk |
| What's Under The Hood In Your Devices? | John Loucaides | Thursday, October 8th, 3:00pm - 3:20pm | Tech Talk |
| DNS Wars: DNS-over-TLS vs DNS-over-HTTP | Peter Lowe | Thursday, October 8th, 3:30pm - 3:50pm | Tech Talk |
Friday, October 9
| Session | Speaker | Time | Type |
| --- | --- | --- | --- |
| Chrome Extensions: Security Violation | Rebecca Blair | Friday, October 9th, 12:30pm - 12:50pm | Tech Talk |
| TLS, Compliance and Zero Trust - Protecting Users from Themselves | Babur Khan | Friday, October 9th, 1:30pm - 1:50pm | Tech Talk |
| Wargaming: The Who, What and How of a Strategic Tabletop Exercise | Joshua Harr | Friday, October 9th, 2:00pm - 2:20pm | Tech Talk |
| Beefing Up Endpoint Protection with Behavioral Isolation | Mark Gentile | Friday, October 9th, 2:30pm - 2:50pm | Tech Talk |
| Playbooks: High Fidelity Network Data can Greatly Reduce Alert Fatigue | Alex Kirk | Friday, October 9th, 3:00pm - 3:20pm | Tech Talk |