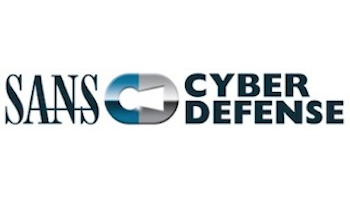 Welcome to Cyber Defense Summit & Training
5 courses
4 instructors
2 disciplines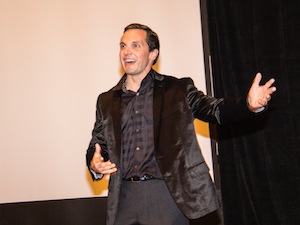 Cyber Defense Summit
  Chairman: Dr. Eric Cole  |     CPE Credits: 16
Pre-Summit Course Dates: August 13 - August 18, 2014 Summit Dates: August 19-20, 2014
Prevent --> Detect --> Respond... A Winning Formula for Cyber Defense!
Preventing the adversary from compromising an organization's critical information assets and business systems is crucial, and we can't lose sight of that goal. However, the reality is that no barrier is impenetrable. Detection and response represent critical lines of cyber defense. The Cyber Defense Summit in Nashville marks the first time that SANS will conduct a training event and Summit that brings together cyber defense practitioners focused on defensive tactics as opposed to offensive-minded approaches to thwart attackers and prevent intrusions.
Led by top SANS instructors, this event offers technical courses that will teach you the essential skills and techniques needed to play winning defense to protect and secure your organization. The courses are filled with intense, hands-on learning to enhance and hone your defensive skills. You'll be able to use what you learn immediately upon returning to work--the hallmark of SANS training.
The Cyber Defense Summit brings together all the key players in the field responsible for protecting and securing organizational assets and data from the consistent and persistent threats of offensive-minded attackers/hackers. Security experts will share real-life success stories and a range of best practices--remember, no one size fits all, and there many ways to approach and play winning defense. You will walk away with the key principles behind the winning formula and the ability to apply that formula immediately to the specific challenges your organization faces.
After you've heard all the security experts, enjoy a visit to the Country Music Hall of Fame to see all the stars that shaped country music! Or mosey on down to the Wildhorse Saloon to learn how to line dance!
The Cyber Defense Summit is a must-attend event. Don't miss this opportunity to learn the formula for playing winning defense! Save the dates in August! We'll see you in Nashville!
What Will You Learn?
Why attacks are successful: how the attacker kill chain works and the methods used for bypassing the defense
Why organizations are being compromised: common failure points in current approach/solutions
How to implement multi-tiered defensive solutions that properly protect an organization
How to communicate with executives: providing metrics that show the effectiveness of security
Building a security playbook: the key pros and cons of building a proper framework for defense
Topics and themes to be explored include:
Data discovery - Finding your most critical data and locking it down
Using the Critical Security Controls as a basis for cyber defense
Metrics and dashboards that really matter
Insider threats
Next-Generation Firewalls (NGFW)
Using SIEM to detect attacks
Building out and setting up Security Operations Centers (SOC)
Continuous Monitoring
Detecting and responding to advanced intrusions
Network forensics versus packet analysis
Special Offers for All Attendees!
This offer reduces the registration fee for the Cyber Defense Summit from $1,495 to $495 when purchased in conjunction with a full price 5-6 day course--a savings of $1,000! The discount is automatically applied when the Summit and a qualifying course are both selected during registration.