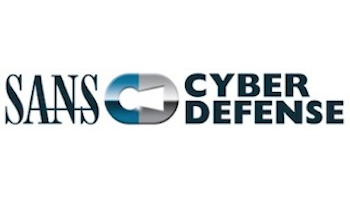 Welcome to Cyber Defense Summit & Training
6 courses
5 instructors
1 disciplines
Cyber Defense Summit
  Chairman: Dr. Eric Cole  |     CPE Credits: 16
Summit Dates: August 11 - 12, 2015 Post-Summit Dates: August 13 - 18, 2015
Prevent. Detect. Respond.
The mission of SANS' Cyber Defense curriculum, led by Dr. Eric Cole, is to teach individuals the essential skills and techniques needed to protect and secure an organization's critical information assets and business systems.
Now, for the first time, cyber defense practitioners will come together for a two-day Summit to share real-life success stories, best practices, and tips that are immediately actionable. Attendees will walk away from the Summit with the experience-based, practical advice they need to avoid having their organizations become the next headline in the Wall Street Journal for being the victims of a breach.
Topics and themes to be explored include:
Data discovery - finding your most critical data so you can lock it down
Using the Critical Security Controls as a basis for cyber defense
Metrics and dashboards that really matter
Insider threats
Next-gen firewalls
Using SIEM to detect attacks
Building out and setting up SOCs
Continuous monitoring
Detecting and responding to advanced intrusions
Network forensics v. packet analysis