Exhibitors
Our events incorporate external vendor partners showcasing some of the best security solutions available. Take advantage of the opportunity to interact with the people behind the products and learn what they have to offer you and your organization.
Solutions Expo
Friday, December 13

12:00 pm - 1:30 pm
5:15 pm - 6:15 pm
Interested in our Solutions Expo but not registered for a course? Sign up here
---
Become an Exhibitor! Click here to view Exhibitor Packages
---
Platinum Sponsors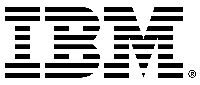 ---
Gold Sponsors

AnomaliŽ delivers intelligence-driven cybersecurity solutions. Organizations rely on Anomali to harness threat data, information, and intelligence to make effective cybersecurity decisions that reduce risk and strengthen defenses. Anomali solutions enable collaboration and sharing of threat information among trusted ISACs and enterprises worldwide. For more information, visit us at www.anomali.com.
---

Cequence Security provides an innovative security software platform for hyper-connected enterprises targeted with sophisticated attacks on their web, mobile and API applications that power their business. The Cequence solution deploys in the cloud or on-premises. It uses its patented CQAI analytics engine to automatically discover web application and detect in near real-time advanced attacks.
---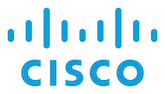 Cisco is building truly effective security solutions that are simple, open and automated. Drawing on unparalleled cloud, endpoint and network presence as well as the industrys broadest and deepest technology and talent, Cisco delivers ultimate visibility and responsiveness to detect more threats and remediate them faster. With Cisco Security, companies are poised to securely take advantage of a new world of digital business opportunities.
---

DomainTools helps security analysts turn threat data into threat intelligence. We take indicators from your network, including domains and IPs, and connect them with nearly every active domain on the Internet. Those connections inform risk assessments, help profile attackers, guide online fraud investigations, and map cyber activity to attacker infrastructure. Fortune 1000 companies, global government agencies, and leading security solution vendors use the DomainTools platform as a critical ingredient in their threat investigation and mitigation work. Learn more about how to connect the dots on malicious activity at http://www.domaintools.com or follow us on Twitter:@domaintools
---

http://www.fidelissecurity.com/
---

Qualys, Inc. is a pioneer and leading provider of cloud-based security and compliance solutions that help organizations streamline and consolidate their security and compliance solutions and build security into digital transformation. The Qualys Cloud Platform and its integrated Cloud Apps deliver businesses critical security intelligence continuously across global IT assets.
---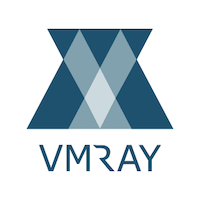 VMRay Analyzer combines rapid reputation scoring of files with a unique agentless hypervisor-based monitoring approach for deep analysis. With this combination VMRay Analyzer delivers rapid threat detection at scale coupled with the most comprehensive dynamic threat analysis in the industry. www.VMRay.com
---
Silver Sponsors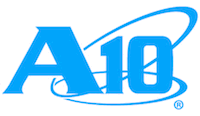 A10 Networks (NYSE: ATEN) provides secure application services for on-premises, multi-cloud and edge-cloud environments at hyperscale. Our mission is to enable service providers and enterprises to deliver business-critical applications that are secure, available and efficient for multi-cloud transformation and 5G readiness. We deliver better business outcomes that support investment protection, new business models and help future-proof infrastructures, empowering our customers to provide the most secure and available digital experience. Founded in 2004, A10 Networks is based in San Jose, Calif. and serves customers globally. For more information, visit www.a10networks.com and follow us @A10Networks
---

Arctic Wolf delivers the industry-leading security operations center (SOC)-as-a-service. The Arctic Wolf Managed Detection and Response and Managed Risk services are anchored by the Arctic Wolf Concierge Security Team. Arctic Wolfs purpose-built, cloud-based SOC-as-a-service offers 24×7 monitoring, risk management, threat detection, and response. For more information, visit www.arcticwolf.com.
---

---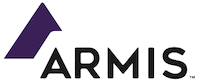 ---

---

http://www.centripetalnetworks.com/
---

From the Acropolis to the edge of space, defenders have sought the high ground in order to see farther and turn back attacks. Corelight delivers a commanding view of your network so you can outsmart and outlast adversaries. We capture, interpret, and connect the data that means everything to defenders.
---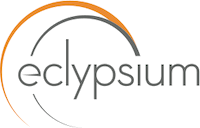 Eclypsium is the most comprehensive cloud-based device security platform for modern distributed organizations. From corporate laptops to network equipment to servers in data centers, we protect the devices you rely on all the way down to the firmware and hardware level. The Eclypsium platform provides security capabilities ranging from basic device health and patching at scale to protection from the most persistent and stealthiest threats.
---

https://www.keysight.com/us/en/home.html
---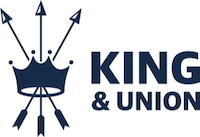 ---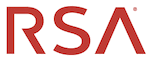 https://www.rsa.com/en-us/products/threat-detection-response
RSA, a leader in cybersecurity and risk management solutions, provides organizations with technology to address challenges across security, risk management and fraud prevention in the digital era. RSA solutions are designed to effectively detect and respond to advanced attacks; manage user access control; and reduce operational risk, fraud and cybercrime. RSA protects millions of users around the world and helps more than 90 percent of the Fortune 500 companies thrive and continuously adapt to transformational change.
---

SentinelOne was formed by an elite team of cyber security and defense experts from IBM, Intel, Check Point, McAfee, and Palo Alto Networks.
SentinelOne delivers autonomous endpoint protection through a single agent that successfully prevents, detects and responds to attacks across all major vectors. Designed for extreme ease of use, the S1 platform saves customers time by applying AI to automatically eliminate threats in real time for both on-premise and cloud environments and is the only solution to provide full visibility across networks directly from the endpoint. To learn more visit sentinelone.com or follow us at @SentinelOne, on LinkedIn or Facebook.
---

Swimlane is at the forefront of the security orchestration, automation and response (SOAR) solution market and was founded to deliver scalable security solutions to organizations struggling with alert fatigue, vendor proliferation and chronic staffing shortages.
---

Designed by analysts but built for the team, ThreatConnects intelligence-driven security operations platform is the only solution available today with intelligence, automation, analytics, and workflows in a single platform. To learn more about our TIP and SOAR solutions, visit www.ThreatConnect.com.
---

ThreatQuotients mission is to improve the efficiency and effectiveness of security operations through a threat-centric platform with automation, prioritization and visualization. By integrating an organizations existing processes and technologies into a single security architecture, ThreatQ accelerates and simplifies investigations and collaboration within and across teams and tools.
---

---
Become an Exhibitor! Click here to view Exhibitor Packages