Evade Me If You Can: An Inside Look at Malware Evasion Techniques
Ben Abbott, Solutions Engineer

Thursday, December 12th, 12:30pm - 1:15pm
When traditional security products fail in preventing malware from infiltrating an organization, a malware sandbox is often the last hope. For years, malware authors have found ways to stay one step ahead in the arms race with sandbox vendors in this crucial security layer. Building on years of research, the VMRay team tracked and analyzed the evasion techniques that these malware authors use. Like Sun Tzu, we know our enemy and bring the battle to them.
Join Ben Abbott, Solutions Engineer at VMRay, as he takes a deeper look at the techniques these malware authors use to evade analysis, and what steps can be taken for organizations to restore hope in their defenses. This presentation will explore the following evasion techniques:
Detecting the presence of a sandbox: Once a malicious file detects the presence of a sandbox during execution, it alters its behavior in an effort to avoid being detected.
Exploiting weaknesses in the underlying sandbox technology: This approach typically takes advantage of the fact that most sandboxes use agents, or hooks, to monitor malware activity.
Using contextual triggers: This approach leverages the fact that most sandboxes use standardized analysis environments. For example, targeted attacks may look for localization settings that correspond to their intended victim, and shut down if they aren't found.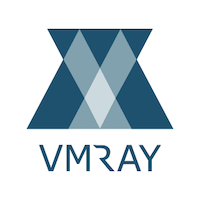 ---
Bonus Sessions
The following bonus sessions are open to all paid attendees at no additional cost. There are many different types of events that fall into these categories:
SANS@Night: Evening presentations given after day courses have ended. This category includes Keynotes.
Special Events: SANS-hosted events and other non-technical recreational offerings. This category includes, but is not limited to, Receptions and Information Tables.
Vendor: Events hosted by external vendor exhibitors.
Lunch & Learn: Short presentations given during the lunch break.
Thursday, December 12
| Session | Speaker | Time | Type |
| --- | --- | --- | --- |
| General Session - Welcome to SANS | Bryan Simon | Thursday, December 12th, 8:00am - 8:30am | Special Events |
| One Stop Shopping - Evaluating and Integrating External Sources | Joe Gehrke, Solutions Architect | Thursday, December 12th, 12:30pm - 1:15pm | Lunch and Learn |
| Secure and Protect Your Users Everywhere | Olauhdo Stubbs, Technical Solutions Specialist | Thursday, December 12th, 12:30pm - 1:15pm | Lunch and Learn |
| Prioritizing Investigations with Domain & DNS-Based Adversary Intelligence | Jackie Abrams, Principal Product Manager | Thursday, December 12th, 12:30pm - 1:15pm | Lunch and Learn |
| Defeat Cyber Insider Threats with IBM's Threat Management Solutions | Christopher Fritz, Z/OS UNIX Function Test Lead & Alexandra Hurtado, Cybersecurity Technical Specialist | Thursday, December 12th, 12:30pm - 1:15pm | Lunch and Learn |
| Breach Prevention by Reducing Attack Surfaces | Chris Carlson, VP, Product Management | Thursday, December 12th, 12:30pm - 1:15pm | Lunch and Learn |
| Evade Me If You Can: An Inside Look at Malware Evasion Techniques | Ben Abbott, Solutions Engineer | Thursday, December 12th, 12:30pm - 1:15pm | Lunch and Learn |
| IBM Product Test Drive | Christopher Fritz, Z/OS UNIX Function Test Lead | Thursday, December 12th, 6:30pm - 8:30pm | Vendor Event |
| Windows Exploratory Surgery with Process Hacker | Jason Fossen | Thursday, December 12th, 7:15pm - 9:15pm | Keynote |
Friday, December 13
| Session | Speaker | Time | Type |
| --- | --- | --- | --- |
| Solutions Expo | — | Friday, December 13th, 12:00pm - 1:30pm | Vendor Event |
| Solutions Expo | — | Friday, December 13th, 5:15pm - 6:15pm | Vendor Event |
| GIAC Overview Presentation | Kim Lucht | Friday, December 13th, 6:15pm - 7:00pm | Special Events |
| Women's CONNECT Reception | — | Friday, December 13th, 6:15pm - 7:15pm | Reception |
| OSINT Missing Persons CTF | Hosted by Micah Hoffman in partnership with Trace Labs | Friday, December 13th, 6:30pm - 9:30pm | Special Events |
| Evolving Threats | Paul Henry | Friday, December 13th, 7:15pm - 8:15pm | SANS@Night |
| Cloud Security Automation: From Infrastructure to App | Frank Kim | Friday, December 13th, 7:15pm - 8:15pm | SANS@Night |
| Virtuous Cycles: Rethinking the SOC for Long-Term Success | John Hubbard | Friday, December 13th, 8:15pm - 9:15pm | SANS@Night |
| SIEMtervention - Moving SIEM from collection to detection | Justin Henderson | Friday, December 13th, 8:15pm - 9:15pm | SANS@Night |
Saturday, December 14
| Session | Speaker | Time | Type |
| --- | --- | --- | --- |
| Coffee & Donuts with the College Students | — | Saturday, December 14th, 7:30am - 9:00am | Reception |
| Bulletproof Proxies: How Large Scale Attacks Hide in Plain Sight | Laz Macias, Field Solutions Engineer | Saturday, December 14th, 12:30pm - 1:15pm | Lunch and Learn |
| Elevating Enterprise Security: Simplifying the Life of a Security Analyst | Jerry Mancini, SVP of Engineering | Saturday, December 14th, 12:30pm - 1:15pm | Lunch and Learn |
| OSINT Missing Persons CTF | Hosted by Micah Hoffman in partnership with Trace Labs | Saturday, December 14th, 6:30pm - 9:30pm | Special Events |
| Failing to Succeed in Cyber Security and Risk Management | My-Ngoc Nguyen | Saturday, December 14th, 7:15pm - 8:15pm | SANS@Night |
| Building and Operating an OT/ICS SOC | Robert M. Lee | Saturday, December 14th, 7:15pm - 8:15pm | SANS@Night |
| Who's in your wallet? Capital One Debrief & Post Mortem | Eric Johnson | Saturday, December 14th, 8:15pm - 9:15pm | SANS@Night |
| Putting MITRE ATT&CK™ into Action with What You Have, Where You Are | Katie Nickels | Saturday, December 14th, 8:15pm - 9:15pm | SANS@Night |