2017 Security Trends
Joey Muniz, Technical Solultions Architect

Thursday, December 14th, 12:30pm - 1:15pm
This presentaiton will cover how security trends are changing and what you can do to protect yourself from today and future threats. Know the best practices before, during, and after an attack.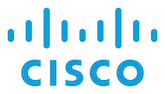 ---
Bonus Sessions
The following bonus sessions are open to all paid attendees at no additional cost. There are many different types of events that fall into these categories:
SANS@Night: Evening presentations given after day courses have ended. This category includes Keynotes.
Special Events: SANS-hosted events and other non-technical recreational offerings. This category includes, but is not limited to, Receptions and Information Tables.
Vendor: Events hosted by external vendor exhibitors.
Lunch & Learn: Short presentations given during the lunch break.
Master's Degree Presentation: Presentations given by SANS Technology Institute's Master's Degree candidates.
Wednesday, December 13
| Session | Speaker | Time | Type |
| --- | --- | --- | --- |
| Welcome Reception | — | Wednesday, December 13th, 5:00pm - 7:00pm | Reception |
Thursday, December 14
| Session | Speaker | Time | Type |
| --- | --- | --- | --- |
| General Session - Welcome to SANS | Bryan Simon | Thursday, December 14th, 8:00am - 8:30am | Special Events |
| Visibility and Security in the age of Digital Transformation | Gill Langston, Director of Product Management | Thursday, December 14th, 12:30pm - 1:15pm | Lunch and Learn |
| The Power of the Pivot: Poking the Bear with DomainTools | Taylor Wilkes-Pierce, Sales Engineer | Thursday, December 14th, 12:30pm - 1:15pm | Lunch and Learn |
| Defeating Sandbox Evasion Techniques Used By Malware | Ian Richardson, Sales Engineer | Thursday, December 14th, 12:30pm - 1:15pm | Lunch and Learn |
| How Threat Intelligence Helps You Calculate Risk to Obtain the Security Resources You Really Need | Levi Gundert, Vice President of Threat Intelligence | Thursday, December 14th, 12:30pm - 1:15pm | Lunch and Learn |
| The Future of Cyber Security | Dr.Tommy Gardner, PE, CTO of HP Federal | Thursday, December 14th, 12:30pm - 1:15pm | Lunch and Learn |
| 2017 Security Trends | Joey Muniz, Technical Solultions Architect | Thursday, December 14th, 12:30pm - 1:15pm | Lunch and Learn |
| APAC Student Reception at SANS Cyber Defense Initiative 2017 | — | Thursday, December 14th, 7:00pm - 8:00pm | Reception |
| Exploitation 101: Stacks, NX/DEP, ASLR and ROP! | David Hoelzer | Thursday, December 14th, 7:15pm - 9:15pm | Keynote |
Friday, December 15
| Session | Speaker | Time | Type |
| --- | --- | --- | --- |
| Solutions Expo | — | Friday, December 15th, 12:00pm - 1:30pm | Vendor Event |
| Women's CONNECT Event | Hosted by SANS COINS program and ISSA WIS SIG | Friday, December 15th, 4:00pm - 9:15pm | Special Events |
| Solutions Expo | — | Friday, December 15th, 5:30pm - 7:30pm | Vendor Event |
| GIAC Program Presentation | Scott Cassity | Friday, December 15th, 6:15pm - 7:15pm | Special Events |
| Actionable Detects: Blue Team Cyber Defense Tactics | Seth Misenar | Friday, December 15th, 7:15pm - 8:15pm | SANS@Night |
| The Three C's to Building a Mature Awareness Program | Lance Spitzner | Friday, December 15th, 7:15pm - 8:15pm | SANS@Night |
| Using an Open Source Threat Model for Prioritized Defense | James Tarala | Friday, December 15th, 7:15pm - 8:15pm | SANS@Night |
| The 14 Absolute Truths of Security | Keith Palmgren | Friday, December 15th, 7:15pm - 8:15pm | SANS@Night |
| An Interactive Look at Defeating Advanced Adversaries and Implementing Kill Chain Controls | Stephen Sims | Friday, December 15th, 7:15pm - 8:15pm | SANS@Night |
| Botnet Resiliency via Private Blockchains | Jonathan Sweeny- Master's Degree Candidate | Friday, December 15th, 7:15pm - 7:55pm | Master's Degree Presentation |
| Securing Your Kids | Lance Spitzner | Friday, December 15th, 8:15pm - 9:15pm | SANS@Night |
| Control Things Platform | Justin Searle | Friday, December 15th, 8:15pm - 9:15pm | SANS@Night |
| Blockchain: the New Digital Swiss Army Knife? | G. Mark Hardy | Friday, December 15th, 8:15pm - 9:15pm | SANS@Night |
| Cloud Security Testing | Edward Zamora- Master's Degree Candidate | Friday, December 15th, 8:15pm - 8:55pm | Master's Degree Presentation |
Saturday, December 16
| Session | Speaker | Time | Type |
| --- | --- | --- | --- |
| Coffee & Donuts with the Graduate Students | — | Saturday, December 16th, 7:30am - 9:00am | Special Events |
| How to Become a SANS Instructor | Eric Conrad | Saturday, December 16th, 12:30pm - 1:15pm | Lunch and Learn |
| Introducing DeepBlueCLI, a PowerShell Module for Hunt Teaming Via Windows Event Logs | Eric Conrad | Saturday, December 16th, 7:15pm - 8:15pm | SANS@Night |
| Malware Analysis for Incident Responders: Getting Started | Lenny Zeltser | Saturday, December 16th, 7:15pm - 8:45pm | SANS@Night |
| Building an Effective Security Monitoring Program | Jake Williams | Saturday, December 16th, 7:15pm - 8:15pm | SANS@Night |
| Three Keys for SecDevOps Success | Frank Kim | Saturday, December 16th, 7:15pm - 8:15pm | SANS@Night |
| Industrial Control System Active Defense and Threat Intelligence | Robert M. Lee | Saturday, December 16th, 8:15pm - 9:15pm | SANS@Night |
| 7 Ways How Criminals Will Steal Your Cryptocoins | Johannes Ullrich, Ph.D. | Saturday, December 16th, 8:15pm - 9:15pm | SANS@Night |
| When IoT Attacks: Understanding the Safety Risks Associated With Connected Devices | Billy Rios | Saturday, December 16th, 8:15pm - 9:15pm | SANS@Night |