SEC505: Securing Windows with the Critical Security Controls
Fri, December 12 - Wed, December 17, 2014
If you think you know Windows, take this Windows security class - your review of your own skills and understanding will be challenged, for the better!

You have the best instructors available. Other training never comes close and is a waste of money.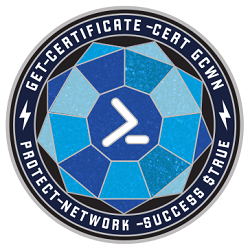 SECURITY 505: Securing Windows with the Critical Security Controls
How can we defend against pass-the-hash attacks, administrator account compromise, and the lateral movement of hackers inside our networks? How do we actually implement the Critical Security Controls on Windows in a large environment? How can we significantly reduce the client-side exploits that lead to advanced persistent threat malware infections? We tackle these tough problems in SEC505: Securing Windows with the Critical Security Controls.
Understanding how penetration testers and hackers break into networks is not the same as knowing how to design defenses against them, especially when you work in a large and complex Active Directory environment. Knowing about tools like Metasploit, Cain, Netcat, and Poison Ivy is useful, but there is no simple patch against their abuse. The goal of this course is to show you ways to defend against both current Windows attack techniques and the likely types of attacks we can expect in the future. This requires more than just reactive patch management - we need to proactively design security into our systems and networks. That is what SEC505 is about.
Your adversaries want to elevate their privileges to win control over your servers and domain controllers, so a major theme of this course is controlling administrative powers through Group Policy hardening and PowerShell scripting. Learning PowerShell is probably the single best new skill for Windows users, especially with the trend toward cloud computing. Most of your competition in the job market lacks scripting skills, so knowing PowerShell is a great way to make your resume stand out. This course devotes an entire day to PowerShell, but we start with the basics so you do not need any prior scripting experience.
SEC505 will also prepare you for the GIAC Certified Windows Security Administrator (GCWN) certification exam to prove your Windows security expertise. The GCWN certification counts toward getting a Master's Degree in information security from the SANS Technology Institute (www.sans.edu) and also satisfies the Department of Defense 8570 computing environment requirement.
This is a fun course and a real eye-opener, even for Windows administrators with years of experience. If you wish, you can get the PowerShell scripts now for this course from http://cyber-defense.sans.org/blog (go to the Downloads link). All of the tools are in the public domain.
Day 1: Operating System and Applications Hardening
How your anti-virus scanners can fail you
AppLocker whitelisting
EMET, ASLR, SEHOP, DEP
Windows OS and Applications Hardening tools
Group Policy Management Console (GPMC)
INF and XML Security templates
How to manage Group Policy
WMI filtering and GPO preferences
Custom ADM/ADMX templates
Hardening Adobe Reader
Hardening Java
Hardening Internet Explorer
Hardening Google Chrome
Hardening Microsoft Office
Virtual Desktop Infrastructure (pros and cons)
Day 2: High-Value Targets and Restricting Admin Compromise
What makes something a high-value target?
Users in the local Administrators group
Secretly limiting the power of administrative users
Limiting privileges, logon rights, and permissions
Token abuse and pass-the-hash attack mitigations
Group Policy control of Windows security
User Account Control (UAC)
Delegating IT power more safely
Organizational units for role-based controls
Active Directory permissions for delegation
Active Directory auditing and logging
Painless (or Less Painful) Patch Management
Day 3: PKI, BitLocker and Secure Boot
Why must I have a Public Key Infrastructure (PKI)?
Examples: Smart Cards, VPNs, Wireless, SSL, S/MIME, etc.
How to install the Windows PKI
Root vs. subordinate certification authorities
Should you be your own root Certification Authority (CA)?
Detecting malicious trusted CA changes
How to manage your PKI
Group policy deployment of certificates
How to revoke certificates
Automatic private key backup
Deploying smart cards
Best practices for private keys
BitLocker drive encryption
BitLocker for USB drives
UEFI Secure Boot
TPM chip options for BitLocker
BitLocker emergency recovery
Day 4: IPSec, Windows Firewall, DNS, and Wireless
Isn't IPSec just for VPNs? No!
IPSec for TCP port permissions
How to create IPSec policies
Windows Firewall and IPSec integration
Group Policy for IPSec and firewall rules
NETSH and PowerShell rules scripting
DNSSEC response validation
DNS secure dynamic updates
DNS sinkholes for malware
Wireless attack vulnerabilities
Configuring RADIUS policies (NPS)
Wi-Fi Protected Access (WPA2)
Secure access to wireless networks
Secure access to Ethernet networks
Smart cards for wireless and Ethernet
Day 5: Server Hardening and Dynamic Access Control
A recipe for hardening most servers
Dangerous protocols: SSL, RDP, IPv6, and SMB
SMBv3 encryption and downgrade attacks
Pre-forensics and incident response preparation
Service accounts and recovery
Scheduling elevated tasks safely
Protocol stack hardening
Kerberos armoring and restricting NTLM
Server Core versus Server Minimal/Full
DMZ cross-forest Active Directory trusts
Dynamic Access Control (DAC)
DAC for data loss prevention
DAC for complying with regulations
Automatic File Classification Infrastructure
Day 6: PowerShell Scripting
Getting comfortable in your shell
PowerShell remoting
Running cmdlets and scripts
Writing your own functions
Writing your own scripts
Flow control within scripts
Managing the event logs
Managing Active Directory
Windows Management Instrumentation (WMI)
Accessing COM Objects
Security and execution policy
You Will Learn:
How to harden Windows clients and servers against attack.
How to reduce the rate of APT malware infections.
How to use PowerShell and Group Policy to manage security.
How to implement PKI, AppLocker, BitLocker, and IPSec.
How to do pre-forensics to prepare for incident response.
Course Syllabus
Additional Information
Please bring a virtual machine running an evaluation version Windows Server 2012 R2, Datacenter or Standard, installed with a full GUI (not Core). During the course we will install Active Directory, Certificate Services, RADIUS (NPS), IIS, WSUS, and other services and tools. You will use the virtual machine throughout the week to follow along with the instructor demos.
Please note that without a virtual machine running Windows Server, you will only be able to watch the instructor demonstrate the exercises and you will not be able to follow along on your own computer, which is half the fun!
Windows 8 and Windows 10, both Pro and Enterprise editions, include Client Hyper-V for running virtual machines. You can also obtain VMware Player or Oracle VirtualBox for free. On a Mac, there is also VMware Fusion and Parallels.
The host computer can have any operating system.
Where can I get the free evaluation version of Windows Server 2012 R2?
You can download a free trial version of Windows Server 2012 R2 from Microsoft as an ISO image file (an ISO file is an exported copy of a CD/DVD disk). Just do an internet search on "site:microsoft.com windows server trial eval" to find the download link to the ISO file on Microsoft's web site.
Bring the ISO file with you on your hard drive when you attend the course.
How should my virtual machine be configured?
Other than simply creating the Windows Server virtual machine, there is nothing else to configure. Everything else will be done during the training.
Please install Windows Server 2012 R2 in your virtual machine. You can use either the Standard or Datacenter Edition, either one works fine.
When you install the virtual machine, choose the "Server with a GUI" version of Windows Server, not the "Core" version. If you install the "Core" version, you will only get a CMD command shell when you log into the virtual machine. If you accidentally install the "Core" version, delete it and install a new virtual machine choosing the "Server with a GUI" version instead.
Bring the ISO file with you on your hard drive when you attend the training.
If I install Windows Server directly on the laptop, do I need a virtual machine?
No, if you install Windows Server directly onto your laptop, you do not need to also install a virtual machine with Windows Server. However, make sure to use either the evaluation version or a license-activated version of Windows Server (activate in the System applet in the Control Panel).
VMware prompts me for a license number or I get a license error message!
Make sure you have the evaluation version of Windows Server, not the retail version.
When creating the virtual machine in VMWare, it is best to choose the option that says "I will install the operating system later" and then provide the path to the ISO file for Windows Server after the virtual machine has been created, not during the initial creation. After the virtual machine has been created, go to the Settings of that virtual machine and provide the path to the source ISO file. Now, when you start the virtual machine, there should be no evaluation licensing problems.
Questions?
If you have additional questions about the laptop specifications, please contact laptop_prep@sans.org.
Windows security engineers and system administrators.
Anyone who wants to learn PowerShell.
Anyone implementing the Critical Security Controls.
Those who must enforce security policies on Windows hosts.
Those deploying or managing a PKI or smart cards.
Anyone who needs to prevent APT malware infections.
There are no prerequisites to attend the course, but a familiarity with basic Windows and Active Directory concepts is presumed. This is not an introductory course.
Other Courses People Have Taken
A CD with scripts and other tools related to the material.
Harden the configuration settings of Internet Explorer, Google Chrome, Adobe Reader, Java, and Microsoft Office applications to better withstand client-side exploits.
Use Group Policy to harden the Windows operating system by configuring DEP, ASLR, SEHOP, EMET, and AppLocker whitelisting by applying security templates and running custom PowerShell scripts.
Deploy a WSUS patch server with third-party enhancements to overcome its limitations.
Implement Dynamic Access Control (DAC) permissions, file tagging, and auditing for Data Loss Prevention (DLP).
Use Active Directory permissions and Group Policy to safely delegate administrative authority in a large enterprise to better cope with token abuse, pass-the-hash, service/task account hijacking, and other advanced attacks.
Install and manage a full Windows PKI, including smart cards, Group Policy auto-enrollment, and detection of spoofed root CAs.
Configure BitLocker drive encryption with a TPM chip using graphical and PowerShell tools.
Harden SSL, RDP, DNSSEC, and other dangerous protocols using Windows Firewall and IPSec rules managed through Group Policy and PowerShell scripts.
Install the Windows RADIUS server (NPS) for PEAP-TLS authentication of 802.11 wireless clients and for hands-free client configuration through Group Policy.
Learn how to automate security tasks on local and remote systems with the PowerShell scripting language and remoting framework.
"You will know and be confident how to enable Windows PKI after taking this course. I had no practical experience but plenty of theory. The instructor broke down the pros and cons of the whole process. Excellent!!" - Othello Swanston. DTRA-DOD
"If you think you know Windows, take this Windows security class - your review of your own skills and understanding will be challenged, for the better!!" - Matthew Stoeckle, Nebraska Public Power District
"All Windows administrators responsible for securing IIS should attend this course." - Billy Taylor, Naval Sea Logistics Center
Author Statement
The courses I write for SANS are always guided by two questions: 1) What do administrators need to know to secure their networks? and 2) What should administrators learn to advance their careers as IT professionals? I am neither a Microsoft employee nor a Microsoft basher, so you will not get either kind of propaganda here. My concern is with the health of your network and your career. As a security consultant, I have seen it all (good, bad, and ugly), and my experience goes into the manuals I write for SANS and the stories I tell in seminar. The Securing Windows course is packed with interesting and useful advice that is hard to find on the Internet. We always have a good time, so I hope to meet you at the next training event!
- Jason Fossen, SANS Faculty Fellow