Exhibitors
Our events incorporate external vendor partners showcasing some of the best security solutions available. Take advantage of the opportunity to interact with the people behind the products and learn what they have to offer you and your organization.
Solutions Expo
Friday, December 13

12:00 pm - 1:30 pm
5:00 pm - 7:00 pm
Interested in our Solutions Expo but not registered for a course? Sign up here
---
Gold Sponsors

---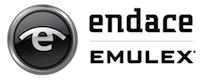 Endace
---

http://www.fidelissecurity.com/
---
Silver Sponsors

http://go.beyondtrust.com/retina-trial?src=sansnb
---

---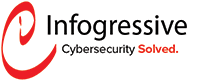 Infogressive is a next-generation managed security services company that offers protection, detection, and response to today's most advanced threats. Started in 2006 by enterprise security engineers, Infogressive offers organizations of all sizes best-of-breed security products as an integrated managed service solution. Our SANS certified engineers and analysts deliver end-to-end visibility and threat prevention.
---

LogRhythm is a world leader in NextGen SIEM, empowering organizations on six continents to successfully reduce risk by rapidly detecting, responding to, and neutralizing damaging cyberthreats. The LogRhythm NextGen SIEM Platform combines user and entity behavior analytics (UEBA), network traffic, and behavior analytics (NTBA) and security orchestration, automation, and response (SOAR) in a single end-to-end solution. LogRhythm's Threat Lifecycle Management (TLM) workflow serves as the foundation for the AI-enabled security operations center (SOC), helping customers measurably secure their cloud, physical, and virtual infrastructures for both IT and OT environments. Built for security professionals by security professionals, the LogRhythm NextGen SIEM Platform has won many accolades, including being positioned as a Leader in Gartner's SIEM Magic Quadrant.
---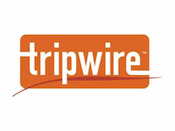 ---
Interested in becoming an exhibitor? Learn more about all our vendor opportunities.