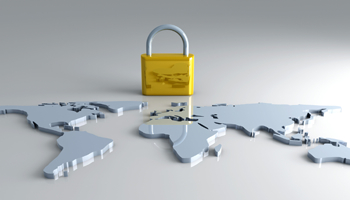 Welcome to Critical Security Controls Summit
2 courses
1 instructors
1 disciplines
Click here to view the summit agenda.
Critical Security Controls International Summit
Pre-Summit Course: April 26-30, 2013
Summit: May 1-2, 2013
London, England
The British government's Center for the Protection of National Infrastructure describes the Critical Security Controls as the "baseline of high-priority information security measures and controls that can be applied across an organisation in order to improve its cyber defence."
Many government Agencies, companies (large and small), and non-profit institutions have reached similar conclusions and are actively implementing the Critical Security Controls as an essential element of their cyberdefense.
This Summit provides you an extraordinary chance to see and become part of this international movement. You will learn about the "big picture" of the Critical Security Controls - the motivation, the history, the participants - as well as detailed information about implementation - who has done it, how they saw the value proposition, how they gained executive support, the planning for implementation, the tools they used, etc. Directly from the experience of the pioneering organizations, you will learn how to rapidly put in place defensive measures with the greatest value in stopping attacks on your systems.
You will learn how:
dozens of experts from across government and industry have come together to create the Critical Security Controls and champion their adoption;
shared knowledge of specific threats and actual attacks are used to identify and prioritize the most effective defensive steps;
your organization can adopt the Critical Security Controls, from assessing your starting point to developing an implementation roadmap to ongoing security management;
automation is a cornerstone of the Controls, and how it is used to increase the leverage and minimize the costs of your defenses; and
to make the Controls part of your overall program of security measurement and management.
You will hear directly from, and network with, experts of all types - the technical minds behind the Controls, the enterprises that have adopted them, the vendors of tools and services that support them, and the authorities that have made them official practice.
You will also learn about the Consortium for Cybersecurity Action, a virtual community of countless Agencies, companies, and individuals that now leads the development and evolution of the Critical Security Controls, and is also developing the support ecosystem of Use Cases, working aids, mappings, and tools to help others adopt and implement the Critical Security Controls.
In conjunction with the Summit, SANS will offer a course, Implementing and Auditing the Twenty Critical Security Controls, which will help practitioners learn in much greater detail the issues and opportunities in implementation of the Controls.