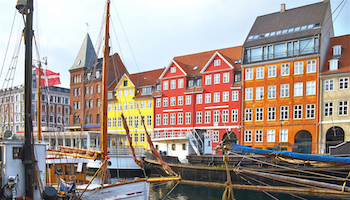 Welcome to SANS Copenhagen 2017
4 courses
4 instructors
3 disciplines
Cyber Security Training in Copenhagen 2017
SANS Copenhagen 2017 takes place 25-30 September, at the Radisson Blu Scandinavia Hotel.
Choose from 4 hands-on cyber security courses.
Prepare for: GSEC, GMON, GREM and GICSP Certifications.
Take SANS Training in a classroom-like environment and under the supervision of a SANS Instructor.
The following SANS Instructors will be teaching courses at SANS Copenhagen 2017:
Bryan Simon - Bryan is an internationally recognised expert in cybersecurity and has been working in the information technology and security field since 1991. Bryan's scholastic achievements have resulted in the honour of sitting as a current member of the Advisory Board for the SANS Institute, and his acceptance into the prestigious SANS Cyber Guardian program.
Jess Garcia - Jess is the founder and technical lead of One eSecurity, a global Information Security company specialised in Incident Response and Digital Forensics. With near 20 years in the field, Jess is an internationally recognised Digital Forensics and Cybersecurity expert, having led the response and forensic investigation of some of the world's biggest incidents in recent times.
Justin Searle - Justin is a Managing Partner of UtiliSec, specialising in Smart Grid security architecture design, and penetration testing. In addition to electric power industry conferences, Justin frequently presents at top international security conferences such as Black Hat, DEFCON, OWASP, Nullcon, and AusCERT.
Ian Reynolds - Ian has been tinkering with electronics and computer systems since the early 1980s. Over the last two decades he has worked across multiple IT disciplines with businesses from a myriad of sectors. He holds several certifications from GIAC as well as a CISSP, a CISM, a number of vendor certifications and is a member of the GIAC Advisory Board.