Bringing An Attacker Mindset to Vulnerability Management
Ray Suarez, Director of Product Marketing

Tuesday, September 1st, 12:30pm - 1:15pm
Penetration testing has long been regarded as "the last mile" in the vulnerability management process - assessing the exploitability of potential vulnerabilities. Unfortunately, it is impossible to penetration test every exploit identified by a scanner. Learn how Core Security enables security professionals to identify potential high risk breach points for pen testing and remediation.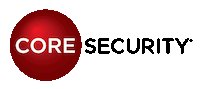 ---
Bonus Sessions
The following bonus sessions are open to all paid attendees at no additional cost. There are many different types of events that fall into these categories:
SANS@Night: Evening presentations given after day courses have ended. This category includes Keynotes.
Special Events: SANS-hosted events and other non-technical recreational offerings. This category includes, but is not limited to, Receptions and Information Tables.
Lunch & Learn: Short presentations given during the lunch break.
Tuesday, September 1
| Session | Speaker | Time | Type |
| --- | --- | --- | --- |
| Prevent - Detect - Respond | Justin Kallhoff, CEO and Founder, Infogressive | Tuesday, September 1st, 12:30pm - 1:15pm | Lunch and Learn |
| Instant Layered Security For Your Cloud Servers | Sam Herath, Cloud Security Evangelist | Tuesday, September 1st, 12:30pm - 1:15pm | Lunch and Learn |
| Identity is the New Perimeter | Louise Popyk, Senior Systems Engineer, Centrify Corporation | Tuesday, September 1st, 12:30pm - 1:15pm | Lunch and Learn |
| Bringing An Attacker Mindset to Vulnerability Management | Ray Suarez, Director of Product Marketing | Tuesday, September 1st, 12:30pm - 1:15pm | Lunch and Learn |
| Card Fraud 101 | G. Mark Hardy | Tuesday, September 1st, 7:15pm - 8:15pm | SANS@Night |