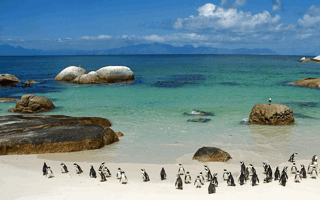 Welcome to Cape Town 2015
3 courses
3 instructors
2 disciplines
SANS Cape Town hosts three six-day courses from November 30th - December 5th at the Protea Hotel Breakwater Lodge.
Led by experienced SANS Instructors, SANS Cape Town provides the opportunity to take three of SANS' most popular courses. Dave Shackleford leads SEC401: Security Essentials Bootcamp Style, Steve Armstrong leads SEC504: Hacker Tools, Techniques, Exploits and Incident Handling and FOR508: Advanced Digital Forensics and Incident Response led by Jess Garcia.
Click on the links below for course descriptions and full schedule information or register your place by clicking on Register Now.