Adopting an Attacker Mindset with Core Impact Pro®
Joe DiGregorio, Customer Experience Engineer, Core Security

Wednesday, August 5th, 12:30pm - 1:15pm
Get better acquainted with your penetration testing initiatives, and go further. Successful penetration testing involves mimicking what real attackers do, usually by leveraging vulnerable devices in an attempt to reach critical assets. Learn about how utilizing Core Impact Pro® can help you break attack path chains and foil the plans of your adversaries.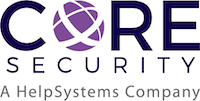 ---
Bonus Sessions
The following bonus sessions are open to all paid attendees at no additional cost. There are many different types of events that fall into these categories:
SANS@Night: Evening presentations given after day courses have ended. This category includes Keynotes.
Special Events: SANS-hosted events and other non-technical recreational offerings. This category includes, but is not limited to, Receptions and Information Tables.
Lunch & Learn: Short presentations given during the lunch break.
Wednesday, August 5
| Session | Speaker | Time | Type |
| --- | --- | --- | --- |
| Adopting an Attacker Mindset with Core Impact Pro® | Joe DiGregorio, Customer Experience Engineer, Core Security | Wednesday, August 5th, 12:30pm - 1:15pm | Lunch and Learn |
| Identity is the New Perimeter | Dean Thompson, VP of Technical Services | Wednesday, August 5th, 12:30pm - 1:15pm | Lunch and Learn |
| Instant Layered Security For Your Cloud Servers | Michael Young, Cloud Security Evangelist | Wednesday, August 5th, 12:30pm - 1:15pm | Lunch and Learn |
| Uncovering "Unknown Unknowns": Detecting Compromise Before it Becomes a Crisis | Jim Penrose, EVP of Cyber Intelligence | Wednesday, August 5th, 12:30pm - 1:15pm | Lunch and Learn |
| The 14 Absolute Truths of Security | Keith Palmgren | Wednesday, August 5th, 7:15pm - 8:15pm | SANS@Night |
| The Internet of Evil Things | Johannes Ullrich | Wednesday, August 5th, 8:15pm - 9:15pm | SANS@Night |