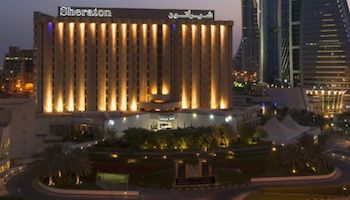 Welcome to Bahrain May 2014
1 courses
1 instructors
1 disciplines
SANS presents SEC401: Security Essentials Bootcamp Style led by Certified SANS Instructor Ted Demopoulos.
This intensive, 6-day course will be held at Sheraton Bahrain Hotel in the heart of Manama, from Sat May 17 - Thu May 22, 2014.
If you are a Bahraini national, this course and the associated certification GSEC is on the Tamkeen Professional Certifications List. See http://tpcs.tamkeenpartners.net/
SEC401 teaches the essential skills and techniques needed to protect and secure an organization's critical information assets and business systems. SANS understands that security is a journey and not a destination. Therefore we will teach you how to build a security roadmap that can be scaled today and into the future. When you complete the training we promise that you will have learned techniques that can be implemented today and tomorrow to keep your organization at the cutting edge of cyber security. Most importantly, your organization will be secure.
Click on the link below for further information regarding the course and reserve your seat online via the Register Now button.