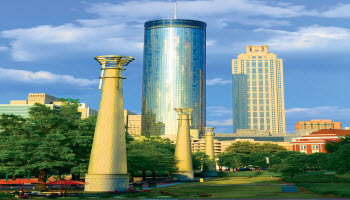 Welcome to Atlanta 2016
6 courses
6 instructors
3 disciplines
Information Security Training in Atlanta GA
Information security training in Atlanta from SANS Institute, the global leader in Cybersecurity training. At SANS Atlanta 2016, SANS offers hands-on, immersion-style security training courses taught by real-world practitioners and leading experts working in security today.
SANS a new training event to downtown Atlanta on April 4-9. The campus for this event, the Crowne Plaza Atlanta Midtown, located between Downtown Atlanta and Buckhead, is the perfect hotel to fulfill both relaxation and security training!
Learn the most effective steps to prevent attacks and detect adversaries with actionable techniques that you can directly apply when you get back to work. Take advantage of tips and tricks from the experts so that you can win the battle against a wide range of cyber adversaries who want to harm your digital environment. View the complete schedule here.
All courses at SANS Atlanta 2016 are associated with a GIAC Certification.
Get unparalleled information security training from SANS at SANS Atlanta 2016. Read More