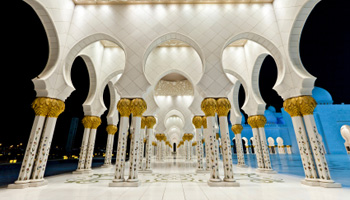 Welcome to Abu Dhabi 2013
2 courses
2 instructors
1 disciplines
Taking place in The Hilton International, Abu Dhabi from Saturday March 23rd to Thursday March 28th 2013, SANS once again invites information security professionals to join us for six days of exceptional cyber security training.
This year we are offering two highly popular classes led by two world-class instructors.
Dr Johannes Ullrich will be running SEC503: Intrusion Detection In-Depth. This track is essential for professionals who are or who will become intrusion detection/prevention analysts or indeed any security savvy employee who wishes to help detect and prevent intrusions.
SANS Abu Dhabi 2013 will also see James Tarala leading SEC566: Implementing and Auditing the Twenty Critical Security Controls - In Depth.
The Top 20 Security Controls are accepted as the highest priority list of what must be done and proven before anything else at nearly all security-conscious organisations.
SANS courses are full of important and immediately useful techniques. Take control of your career and strengthen your skills and knowledge by registering online now. We look forward to seeing friends old and new at SANS Abu Dhabi 2013.