Overview
The SANS Jupiter Rockets cyber range is an in-depth offensive simulation for pen testers and red teamers. Participants get to flex their skills evaluating the security of an entire enterprise dedicated to sending rockets to planet Jupiter.
It's an open world challenge that looks and feels like a real penetration test. You start with VPN access to a perimeter network and then exploit your way into the environment to discover its secrets.
With an extensive set of modern targets on various enterprise network segments, you'll have to pivot, pillage, and plunder your way to achieve your ultimate objective: snagging Jupiter Rockets' crown jewels by accessing their innovative development environment.
Characteristics of Jupiter Rockets
Intermediate to advanced offensive content
Structured to feel like a real-world penetration test, red team exercise, or offensive operation
In-depth content with a real enterprise network feel
Up-to-date target systems throughout, increasing realism
Open world, choose-your-own path approach, letting you build your skills
Solo or team play
Who should participate?
Penetration testers
Red Teamers
Offensive Operators
Intermediate to advanced cyber security personnel looking to improve their offensive skills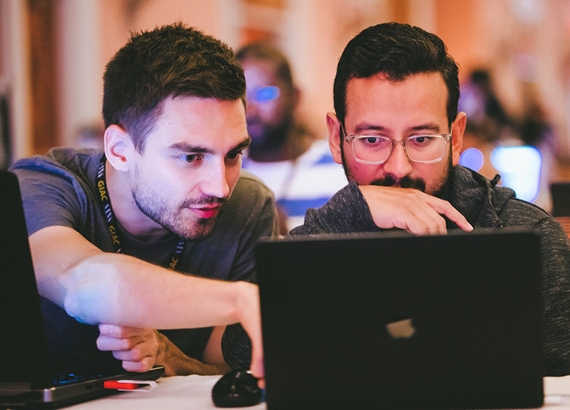 Private Ranges for your Team
Select a private cyber range experience for your team to assess or advance their skills to meet the unique needs of your organization. SANS will help you to:
Define Learning Objectives
Develop Scorecards
Configure Content & Platform
Jupiter rockets is both awesome and frustrating in equals measures; exactly what a great CTF should be!
Jupiter Rockets introduced me to all kinds of penetration testing basics such as port scanning and enumeration and it helped me understand how it is used in a real-life scenario. I thoroughly enjoyed it and it helped develop my interest in cyber security.
Jupiter Rockets takes you through a fictional pentest and does a good job of having one scenario covering multiple disciplines.