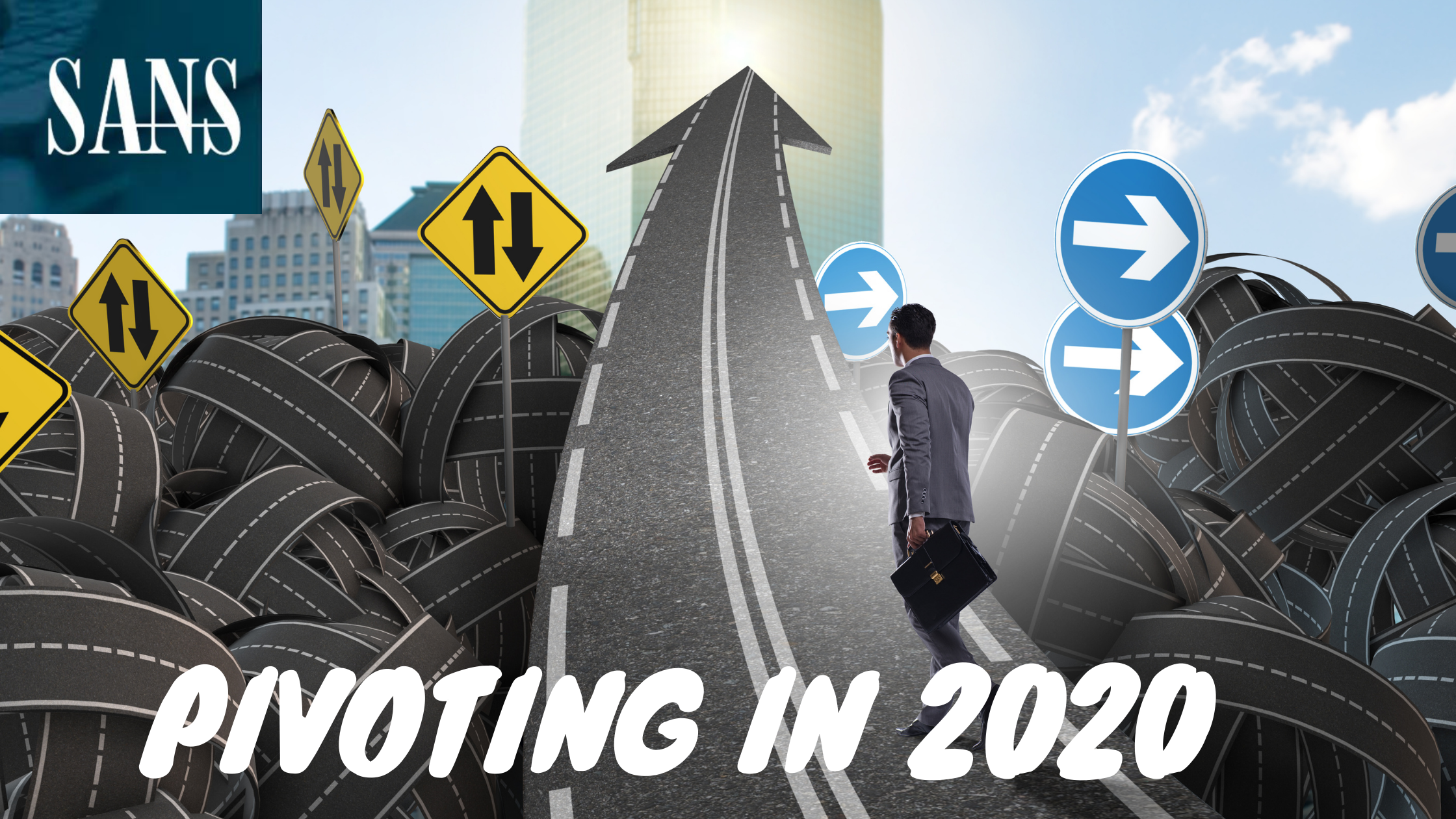 Pivoting has become one of the most crucial skills in 2020. Everybody around the globe has been doing it all year and we at SANS are no exception. In the face of all the changes and uncertainties this year has presented, we at SANS have worked tirelessly to keep our promise to you: You will be able to apply what you learned the day you return to work. The training format may be different, but the quality and practicality of our courses remain steady, thanks to the herculean efforts of our instructors, authors, and staff. And thanks to our students who have been willing to adapt and to pivot with us.

So, to explain how we at SANS have worked hard to adapt this year, we want to show you some highlights of pivots we have made to provide you with opportunities to listen to practitioners in the community, train with industry experts, practice your skills, get certified, and interact with the cybersecurity community:
DOUBLING DOWN ON NEW COURSES AND TRAINING FORMATS
To provide you with the most up-to-date and relevant content available, our authors have doubled down on writing new courses and revising several existing ones.  We also understand that the change from in-person to online is another layer of uncertainty topping off a year marked by uncertainty. We want to reassure our students that our online training options will provide them with the high-quality, relevant training you expect from SANS. 
THIS IS WHAT OUR STUDENTS ARE SAYING ABOUT OUR ONLINE TRAINING FORMATS

| | |
| --- | --- |
| "I honestly can't imagine how much effort you all put into creating and delivering this training. I was worried about the Live Online format, but I think it might actually be better than most in-person training." - Chantel Strickland, Cisco | "I have attended in-person SANS training courses and I would say overall the Live Online experience works really well and was actually better for the hands-on labs as far as being able to use a larger monitor and the environment." - Don Young, Virginia529 |
| "The entire SANS Live Online package - Slack, GoToTraining, VM's, tools, etc. - are woven together to make this as close to live training as possible, and I have been able to remain engaged throughout the day." - Andrea Doherty, Dell Technologies | "In this time of COVID-19, I'm glad I can improve my skills from a distance with OnDemand training." - Jessica Chowning, Mastercard |
| "The entire SANS Live Online package - Slack, GoToTraining, VM's, tools, etc. - are woven together to make this as close to live training as possible, and I have been able to remain engaged throughout the day." - Andrea Doherty, Dell Technologies | "The OnDemand delivery platform allows me to complete the course at my own pace. It works smoothly and gives everything I need to follow the course." - Eric Brosa, Nestle |
| "In light of the COVID-19 pandemic, it's nothing short of amazing how SANS was able to adapt. Having a dedicated moderator and TA in the room along with the instructor is an amazing help, and it also made me feel like SANS actually cares about my training experience. One side benefit is that we can focus on the instructor while others are asking questions, so it's much less distracting!" - James Murphy, ARI | "I love the SANS OnDemand option for learning. I can tackle the material at my own pace with a blend of learning approaches (MP3s, indexing, labs, and videos when needed to highlight a challenging area). I really appreciate the quizzes at the end of each section, too." - Andy Piazza, phia, LLC |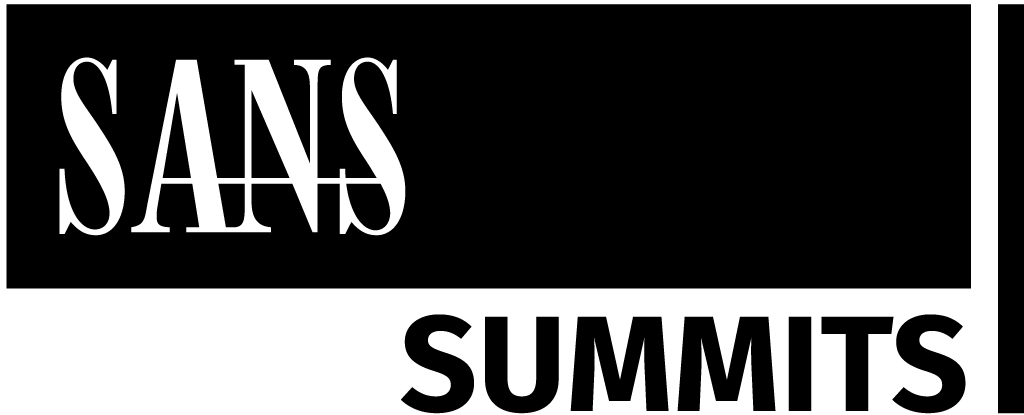 OUR COMMUNITY SUMMITS ARE NOW FREE

To give you more opportunities to engage with the community and learn about new topics, our Summits will be free in 2021.
FREE INDUSTRY TALKS AND TECH TUESDAYS DEMOS
To help you continually learn and expand your knowledge base, our instructors have offered free SANS@Mic talks and Tech Tuesday demos.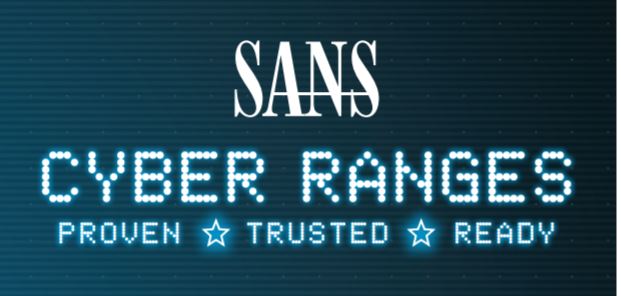 FREE AND NEW CYBER RANGE CHALLENGES: 
To encourage you to continue practicing and honing your skills, our Cyber Range team has offered numerous free challenges.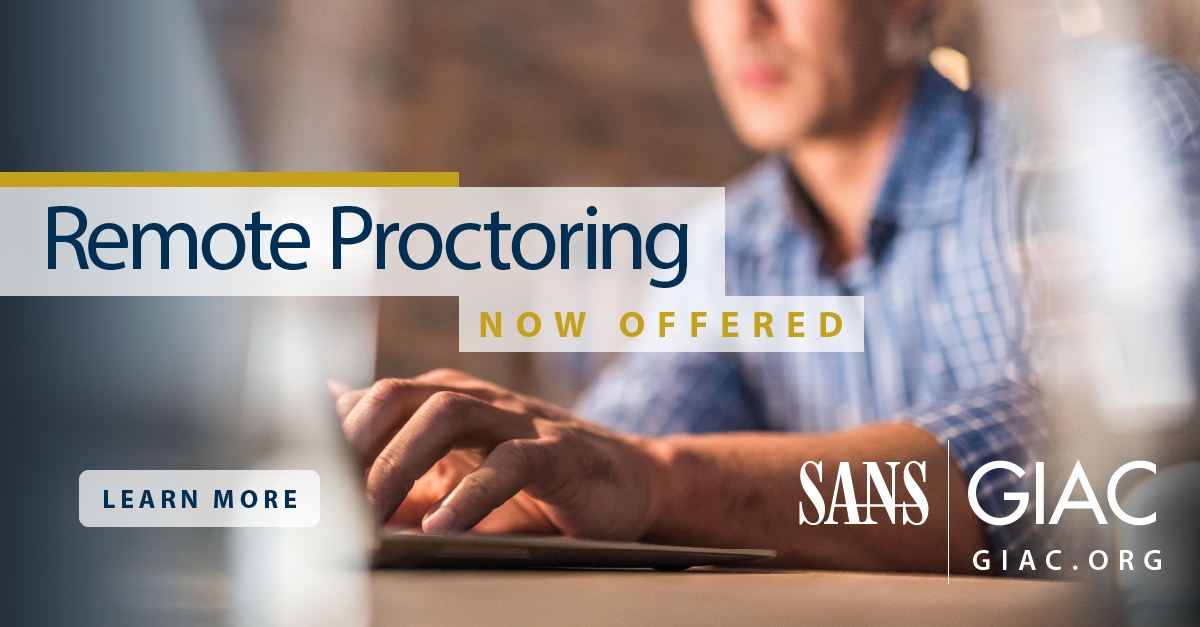 GIAC REMOTE PROCTORING:
To facilitate the validation of your skills through certification, our GIAC team has pivoted to remote proctoring.

UNDERGRADUATE, GRADUATE & BACHELOR'S CERTIFICATE, AND MASTER'S DEGREE PROGRAMS

To provide additional educational opportunities, our college is now offering an online bachelor's degree program, in addition to the certificate and Master's degree program. Many of these programs offer scholarships, tuition reimbursement, and payment installments without accruing interest.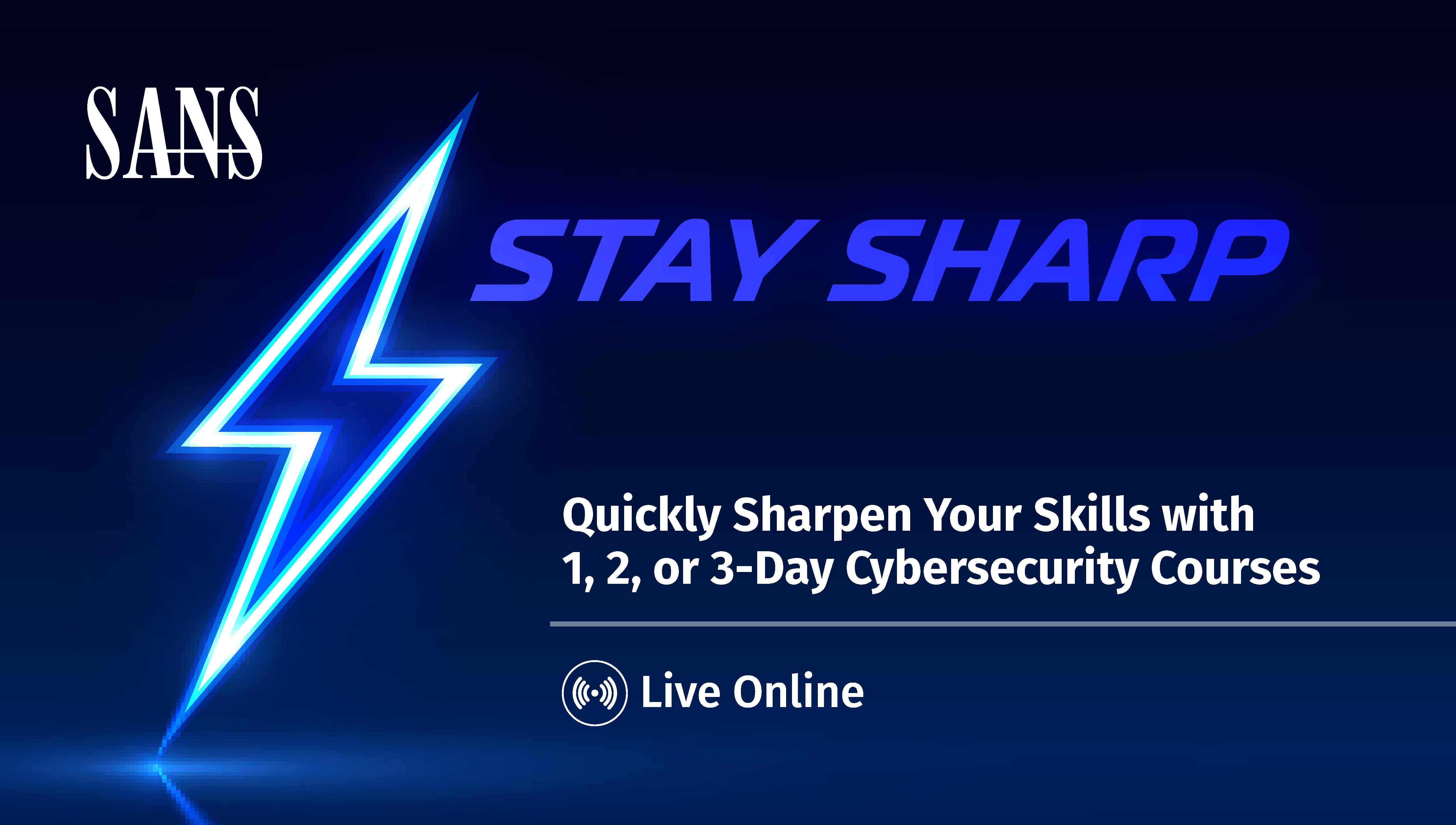 STAY SHARP EVENTS NOW AVAILABLE
To provide you with a way to train faster without sacrificing quality, we created SANS Stay Sharp events, offering short courses designed to equip you with cybersecurity training with less time away from home and work responsibilities. The Stay Sharp series helps you learn the most important skills you need to stay sharp during these times of uncertainty. Our upcoming events cover Blue Team & Cloud Security, Blue Team Operations, Management & Cloud, and Pen Test.

Upcoming Stay Sharp events include Stay Sharp: Blue Team Operations, Stay Sharp: Europe 2020, Stay Sharp: Blue Team & Cloud, Stay Sharp: Management & Cloud, Stay Sharp: Pen Test 2021, and Stay Sharp: Europe March 2021.