SANS institute is committed to helping close the gap for top cybersecurity talent. Beyond training and certification, this gap also includes Human Resources and emerging talent learning how to enter the field successfully.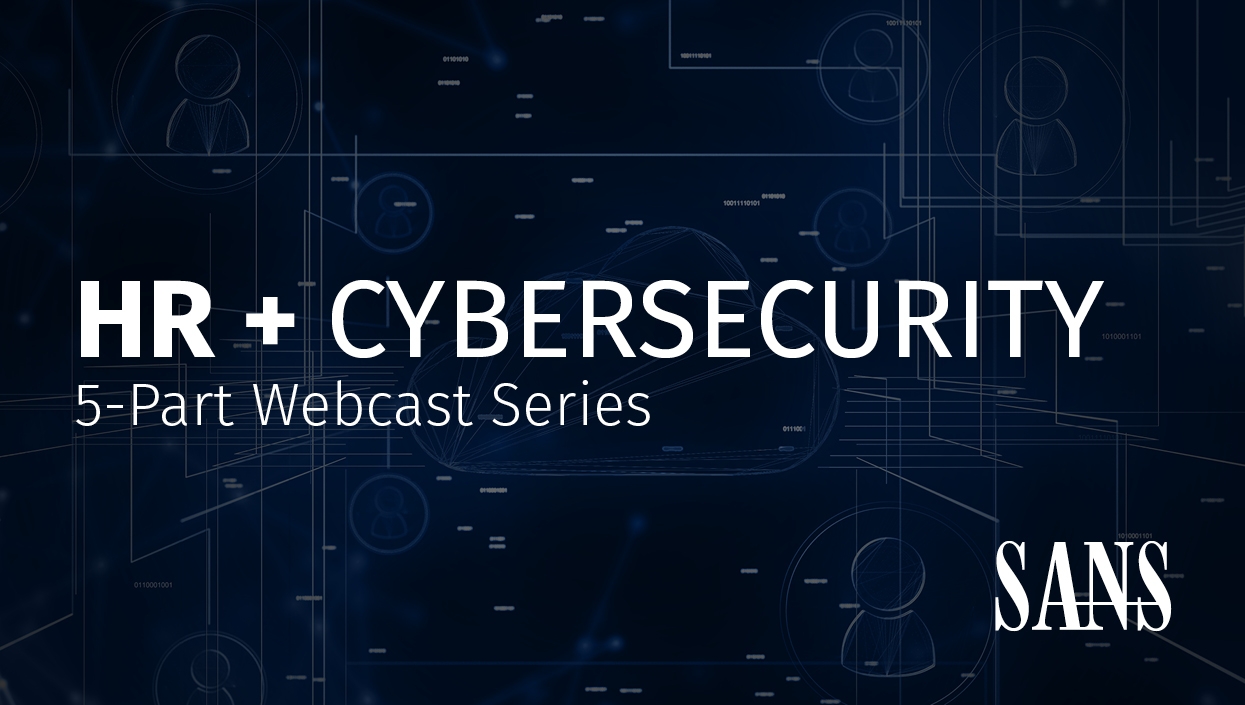 Finding quality talent in any field can be challenging, but finding quality talent in a field where there is shortage of skilled professionals can make the challenge even more daunting. Learn strategies and techniques for recruiting, hiring and retaining cybersecurity talent in an informative five-part HR + Cybersecurity webcast series presented by Kevin Garvey. In this webcast series we will tackle such topics as:
The cybersecurity professional gap – why, what, and how
Creative ways to bring in and retain top cyber talent
Staying relevant in the fast-changing industry – skills, certifications and trends
How to gain appropriate cybersecurity experience – suggestions for helping entry-level candidates find ways to learn skills they may be lacking
Ways to help your cybersecurity team with career pathing into a new or different cybersecurity
WHO SHOULD ATTEND:
HR professionals working to recruit and hire for cybersecurity roles
Job seekers looking to enter the field of cybersecurity
Cybersecurity professionals looking to change roles within cybersecurity from tech to non-tech - or vice-versa
ADDITIONAL HR + CYBERSECURITY RESOURCES
HR + Cybersecurity Blog Series starts here.
Cyber Security 101 for Human Resource Professionals