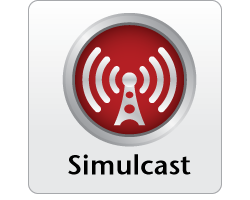 Upcoming Class
MGT433: Securing The Human: How to Build, Maintain and Measure a High-Impact Awareness Program
Dec 12, 2015 - Dec 13, 2015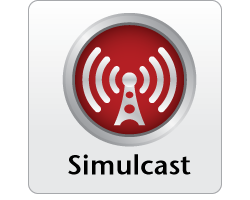 Group Training Discounts
Special pricing is available for groups and license pricing is available for companies looking to establish a training curriculum with live instruction.
Contact us today at vLive@sans.org to learn more or to discuss your needs.
Do you want to attend one of SANS' major training events but can't travel? You don't have to miss out with Event Simulcast!
Event Simulcast allows you to attend a SANS training event without leaving home. Simply log in to a virtual classroom to see, hear, and participate in the class as it is being presented LIVE at the event. The Event Simulcast option is available for many classes offered at our largest training events.
SANS Event Simulcast classes are:
Cost-Effective

- You can save thousands of dollars on travel costs, making Event Simulcast an ideal solution for students working with limited training budgets or travel bans.

Engaging

- Event Simulcast classes are live and interactive, allowing you to ask questions and share experiences with your instructor and classmates.

Condensed

- Complete your course quickly; all SANS Event Simulcast classes take no longer than six days to complete.

Repeatable

- Event Simulcast classes are recorded and placed in an online archive in case you have to miss part of the class or just wish to view the material again at a later date.

Complete

- You will receive the same books, discs, and MP3 audio files that conference students receive, and you will see and hear the same information as it is presented at the live event.
Highlights
Available on select courses at many of our most popular training events.
No travel expenses.
Classes meet online in a virtual classroom.
Classes meet all day over several days.
To learn more about Event Simulcasts please email us at simulcast@sans.org.