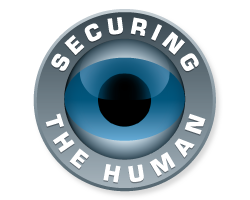 Securing the Human
Save up to 90% on Awareness Training
SANS Securing The Human (STH) program is a very popular and comprehensive Security Awareness solution for the State, Local and Higher-Education. For a limited time, through an Aggregate Buy partnerships with REN-ISAC and CIS, you can purchase STH at deep discounts, up to 90% off retail price.
What is the SANS Partnership Series?
The SANS Partnership Series is an outreach program created to provide large numbers of information security professionals access to SANS world class cyber security training at a remarkable value point. The program is aimed at creating partnerships with organizations which can have a clear impact on national security and at the same time have budget constraints which would limit their access to the cyber security training they need. Eligible partners (constituencies) include organizations who have:
A clear impact on national security
Large numbers of information security practitioners
Budget constraints that limit access to necessary training
Why request a SANS Partnership?
SANS is the Most Trusted Source for Information Security Training, Certification and Research
Over 36,000 GIAC professionals worldwide
GIAC certification ensures that certified professionals can keep their skills and knowledge current through periodic recertification and access to the latest, most up-to-date information.
SANS courses use a "first-things-first" approach, ensuring that dangerous threats - those that are actively being exploited - are addressed early and thoroughly.
Classes taught by SANS certified instructors, who are industry experts and recognized around the world.
Who is Eligible to Host or Attend a SANS Partnership Series Class?
Educational Institutions:

Any faculty or staff from an accredited educational institution, including colleges, universities, technical training institutes and K-12 schools.

Law Enforcement:

Law enforcement members at the state and local level.

State and Local Government:

Any US state or local government employees.
The secret to this successful program is cost reduction realized by delivering the courses to large classes (75+ is ideal).
How Does SANS Partnership Work?
Classes (virtual and in-person) are volume driven and have a minimum of 50 attendees.
Partners commit to host a class and promote to constituents nationally in return for greatly reduced pricing.
Attend monthly advisory calls to learn about upcoming opportunities and create new programs to meet the needs of State, Local and EDU communities.
Take advantage of OnSite and online instruction, Simulcast technologies, awareness training, lab-based exercises and more.
---
Sole Source Statement
"SANS training and GIAC certifications are sole source products, manufactured, sold, and distributed exclusively by Escal Institute of Advanced Technologies, Inc. (dba SANS Institute, hereafter known as SANS). SANS products must be purchased directly from SANS (www.sans.org). There are no agents or dealers authorized to represent this product, other than select program specific third party agreements to meet a specific end customer procurement requirement, such as CIS and REN-ISAC."