MGT414: SANS +SĀ Training Program for the CISSP® Certification Exam
It was extremely valuable to have an experienced information security professional teaching the course as he was able to use experimental knowledge in examples and explanations.

This class focuses like a laser on the key concepts you will need to understand the CISSP® exam. Do not struggle with thousand page textbooks. Let this course be your guide!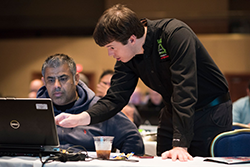 Course Syllabus