MGT414: SANS +SĀ Training Program for the CISSP® Certification Exam
This course breaks the huge CISSP® study books down into manageable chunks, and helped me focus and identify weaknesses. The instructor's knowledge and teaching skills are excellent.

It was extremely valuable to have an experienced information security professional teaching the course as he was able to use experimental knowledge in examples and explanations.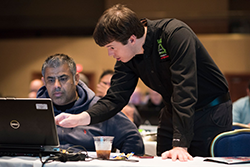 Course Syllabus