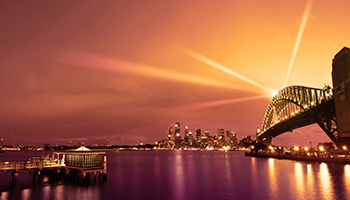 Welcome to Sydney 2017
Australia's largest Information Security Training Event, SANS Sydney 2017, features courses in Cyber Defense, Pen Testing, and Digital Forensics.
Note: Individual course dates may change slightly from the current scheduled dates as instructor assignments for SANS Sydney 2017 are confirmed. The final event staffing and course schedule details are due to be confirmed by 31 May.
Information Security Training in Sydney
Information security training in Sydney from SANS Institute, the global leader in security training. At SANS Sydney 2017, hands-on, immersion-style security training is taught by real-world practitioners. The site of SANS Sydney 2017, November 13-25, is the Grace Hotel Sydney. View the complete schedule.
Many of our courses are associated with a GIAC Certification. Get outstanding Cybersecurity training from SANS world-class instructors at SANS Sydney 2017. Read More