Welcome to ICS Security Training Houston 2014
5 Courses
8 Instructors
2 Disciplines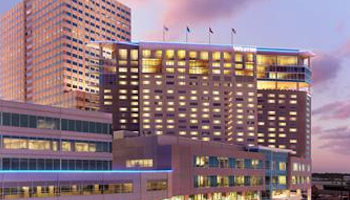 The Westin Houston Memorial City
As the only hotel connected to the great Houston shopping at the Memorial City Mall, the hotel boasts a convenient location near CityCentre, the Energy Corridor District and the...
ICS Security Training Houston 2014
SANS has joined forces with industry leaders and experts to strengthen the cybersecurity of Industrial Control Systems (ICS). The initiative is turning ICS cybersecurity around by equipping both security professionals and control system engineers with the security awareness, work-specific knowledge, and hands-on technical skills they need to secure automation and control system technology. Register now for these ICS skills based courses: Click here.
Why Is the ICS Initiative Important?
Tremendous gains are being achieved in industrial applications by sharing and analyzing data, but we need professionals who can address the security challenges
Preparation is critical because ICS incidents are occurring with increasing frequency and damaging systems
Control systems are widely deployed and need your attention – there is no such thing as a system that is too small
Up-to-date ICS knowledge and security skills can help keep our critical systems safe
Shared learning translates into results–effective security requires the integration of cybersecurity professionals, ICS support staff, and engineers
GIAC Global Industrial Control Systems Professional (GICSP)
The Global Industrial Cyber Security Professional Certification (GICSP) assesses a base level of knowledge and understanding across a diverse set of professionals who engineer or support control systems and share responsibility for the security of these environments. This certification will be leveraged across industries to ensure a minimum set of knowledge and capabilities that IT, engineer, and security professionals should know if they are in a role that could impact the cyber security of an ICS environment.
For a complete list of GICSP certification objectives, visit www.giac.org.