MGT414: SANS +SĀ Training Program for the CISSP® Certification Exam
This is a must for anyone who is considering taking the CISSP® exam.

This class focuses like a laser on the key concepts you will need to understand the CISSP® exam. Do not struggle with thousand page textbooks. Let this course be your guide!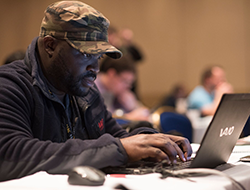 Course Syllabus