SPECIAL: Assembly Language Fundamentals of Penetration Testing & Reversing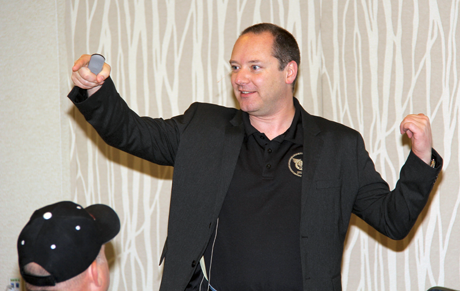 Has it been a really long time since you learned Assembly language? Are you planning to attend a reverse engineering, advanced penetration testing or exploit development course? If so, you may want to attend this six hour crash course!
In this course you will build code that can serve as the basis of a cold-boot attack to extract memory from a laptop or other computer while learning or refreshing your Assembly skills. Over the course of two evenings you will learn how to write boot sectors and design Assembly routines in addition to learning how to identify common high level programming language structures within Assembly code when reverse engineering. Along the way you will receive a crash course introduction to the most common elements of the Intel instruction set and the most common data structures that you will encounter when reverse engineering code or debugging for exploitation purposes.
Course Contents

Section 1: Major Topics
Schedule
Instructor
Mon Mar 11th, 2013
7:15 PM - 10:15 PM

David Hoelzer
Tue Mar 12th, 2013
7:15 PM - 10:15 PM

David Hoelzer
Additional Information

Laptop Required

Students will require a laptop for this course. A minimum of 1 gigabyte of RAM is required. Students must have the ability to install software on the system which typically means that they must have local administrator rights on the system. All required software will be provided during the sessions on DVD so a DVD drive is also a requirement.

If you have additional questions about the laptop specifications, please contact laptop_prep@sans.org.