MGT414: SANS +SĀ Training Program for the CISSP® Certification Exam
I have taken several CISSP® prep courses in the last several years and this by far is the best. Finally I feel that I have the confidence to take the test. Thanks.

This is a must for anyone who is considering taking the CISSP® exam.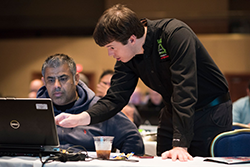 Course Syllabus