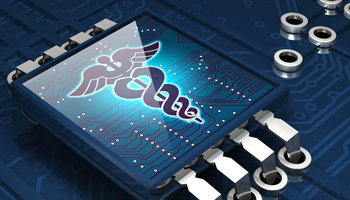 Welcome to Healthcare Cyber Security Summit
3 Courses
2 Instructors
2 Disciplines
Healthcare Cyber Security Summit
Co-located with Securing the "Internet of Things" Summit
Health Care is Changing
Patients are demanding more convenient and personal care. Digital health is changing the way that doctors and patients interact. New technologies allow patients to track their own health and generate data that was previously not available to care providers. Additionally, health information exchanges are being created to enable access to electronic medical records across organizations. How will this data be secured and protected?
Hospitals, clinics, and health plans are faced with the challenge of reducing costs while maintaining quality. With the number of patients expected to rise how can hospitals treat patients with the limited number of beds and staff on hand? Shifting care delivery away from traditional hospitals by leveraging technologies like mobile and cloud may help. Moreover, new regulations are having a big effect on health insurance plans, requiring coordination with state health insurance exchanges. How will these systems be secured?
The consumerization of IT is affecting highly regulated environments like health care as well. Health care companies must keep care providers and staff engaged, productive, and motived. Can initiatives like BYOD work in this environment?
Health Care Cyber Security Summit
At this unique event, security experts will discuss proven approaches for securing and succeeding in the new health care environment. Meet leaders from the top health care organizations and see what really works in securing health care. The Summit is the place to come and learn how health care organizations can balance the security, compliance, and innovation required to thrive in the quickly changing market.
Topics will include:
Emerging health care security threats
Mobile and digital care
BYOD in health care environments
Challenges with using the Cloud
Health Information Exchange (HIE) security
Health Insurance Exchange (HIX) security
Big Data and security
Security of medical devices
User case studies
Who should attend?
Chief Information Officers (CIO)
Chief Technology Officers (CTO)
Chief Security Officers (CSO)
Cyber security professionals
Security architects
Security risk managers
Compliance professionals