ICS410: ICS/SCADA Security Essentials
This is a great course that distinguishes the challenges and integration points for ICS and Traditional IT security posture. The instructors provide in-depth real world knowledge and experience to the material to make it actionable within the attendee's corporate environment.
Rob Oates, GDIT

Targeted ICS knowledge, vast subject matter broken down in simple speak!
Tarone Watley, USAF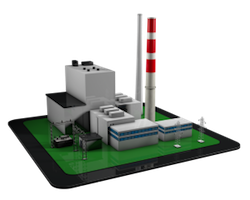 SANS has joined forces with industry leaders to equip security professionals and control system engineers with the cybersecurity skills they need to defend national critical infrastructure. ICS410: ICS/SCADA Security Essentials provides a foundational set of standardized skills and knowledge for industrial cybersecurity professionals. The course is designed to ensure that the workforce involved in supporting and defending industrial control systems is trained to keep the operational environment safe, secure, and resilient against current and emerging cyber threats.
The course will provide you with:
An understanding of industrial control system components, purposes, deployments, significant drivers, and constraints.
Hands-on lab learning experiences to control system attack surfaces, methods, and tools
Control system approaches to system and network defense architectures and techniques
Incident-response skills in a control system environment
Governance models and resources for industrial cybersecurity professionals.
When examining the greatest risks and needs in critical infrastructure sectors, the course authors looked carefully at the core security principles necessary for the range of tasks involved in supporting control systems on a daily basis. While other courses are available for higher-level security practitioners who need to develop specific skills such as industrial control system penetration testing, vulnerability analysis, malware analysis, forensics, secure coding, and red team training, most of these courses do not focus on the people who operate, manage, design, implement, monitor, and integrate critical infrastructure production control systems.
With the dynamic nature of industrial control systems, many engineers do not fully understand the features and risks of many devices. In addition, IT support personnel who provide the communications paths and network defenses do not always grasp the systems' operational drivers and constraints. This course is designed to help traditional IT personnel fully understand the design principles underlying control systems and how to support those systems in a manner that ensures availability and integrity. In parallel, the course addresses the need for control system engineers and operators to better understand the important role they play in cybersecurity. This starts by ensuring that a control system is designed and engineered with cybersecurity built into it, and that cybersecurity has the same level of focus as system reliability throughout the system lifecycle.
When these different groups of professionals complete this course, they will have developed an appreciation, understanding, and common language that will enable them to work together to secure their industrial control system environments. The course will help develop cyber-secure-aware engineering practices and real-time control system IT /OT support carried out by professionals who understand the physical effects of actions in the cyber world.
Course Content Overlap Notice:
Please note that some course material for SEC401 may overlap with ICS410. We recommend ICS410 for those interested in security for an ICS/SCADA environment as it is approached from this viewpoint, and SEC401 for those primarily interested in a general information security course.
Course Contents
ICS410.1: ICS Overview
Topics
Overview of ICS
Field components
Network components
Communications
ICS Application Overview
Industry models
ICS drivers and constraints
Physical Security & Safety Systems
ICS410.2: ICS Attack Surface
Topics
Overview of ICS Attack Surface
Attacks on HMIs and User Interfaces
Attacks on Control Servers
Attacks on Network Communications
Attacks on Remote Devices
ICS410.3: Defending ICS Servers and Workstations
Topics
ICS Server and Workstation Technologies
ICS Server Operating Systems
System and Security Updates
Enforcing Security Policy
Automation, Auditing, and Forensics
System Processes and Services
Logs and Log Management
ICS System Hardening
Databases and Historians
ICS410.4: Defending ICS Networks and Devices
Topics
Network Fundamentals
OSI Layers 1 & 2 Ethernet
OSI Layers 3 - 4 IP, UDP, and TCP
TCP/IP Based ICS Protocols
Network Defenses
Wireless Network Security
Controller and Field Device Security
Cryptography Fundamentals
ICS410.5: ICS Governance and Resources
Topics
Information assurance foundations
Computer Security Policies
Contingency and Continuity Planning
Risk assessment and auditing
Password management
Incident Handling
Resources
Additional Information
Testimonials
"Great introduction into ICS landscape and associated security concerns. The ICS material presented will provide immediate value relative to helping secure my company." - Mike Poulos, Coca-Cola Enterprises
"Justin brings real world experience and scenarios into the classroom that are directly applicable to the challenges I am facing in the enterprise on a daily basis." - Jeff Ball, Arch Coal
Laptop Required
The ICS410 Industrial Control System Security Essentials course consists of instruction and hands-on sessions. The lab sessions are designed to allow students to utilize the knowledge gained throughout the course in an instructor-led environment. Students will have the opportunity to install, configure, and use the tools and techniques that they have learned.
NOTE: Do not bring a regular production laptop for this class! When installing software, there is always a chance of breaking something else on the system. Students should assume that all data could be lost.
NOTE: It is critical that students have administrator access to the operating system and all security software installed. Changes may need to be made to personal firewalls and other host-based software in order for the labs to work.
Laptop with at least one USB port.
Laptop with DVD Reader.
Latest VMware Player, VMware Workstation, or VWware Fusion installed. Other virtualization software such as Parallels or VirtualBox will probably work if the attendee is familiar with its functionality; however VMware Player should be prepared as a backup just in case.
Ability to disable all security software on their laptop such as Antivirus and/or firewalls
At least twenty (20) GB of hard drive space
At least four (4) GB of RAM
If you have additional questions about the laptop specifications, please contact laptop_prep@sans.org.
Who Should Attend
The course is designed for the range of individuals who work in, interact with, or can affect industrial control system environments, including asset owners, vendors, integrators, and other third parties. These personnel primarily come from four domains:
IT (includes operational technology support)
IT security (includes operational technology security)
Engineering
Corporate, industry, and professional standards
Prerequisites
Course participants need to have a basic understanding of networking and system administration, TCP/IP, networking design/architecture, vulnerability assessment, and risk methodologies. ICS410 covers many of the core areas of security and assumes a basic understanding of technology, networks, and security. For those who are brand new to the field and have no background knowledge, SEC301: Intro to Information Security would be the recommended starting point. While SEC301 is not a prerequisite, it provides introductory knowledge that will help maximize a student's experience with ICS410.
What You Will Receive
Software tools
Virtual Machine environments will be utilized throughout the labs
MP3 audio files of the complete course lecture
You Will Be Able To
Run Windows command line tools to analyze the system looking for high-risk items
Run Linux command line tools (ps, ls, netstat, ect) and basic scripting to automate the running of programs to perform continuous monitoring of various tools
Install VMWare and create virtual machines to create a virtual lab to test and evaluate tools/security of systems
Better understand various industrial control systems and their purpose, application, function, and dependencies on network IP and industrial communications
Work with operating systems (system administration concepts for Unix/Linux and/or Windows operating systems)
Work with network infrastructure design (network architecture concepts, including topology, protocols, and components)
Better understand the systems' security lifecycle
Better understand information assurance principles and tenets (confidentiality, integrity, availability, authentication, non-repudiation)
Use your skills in computer network defense (detecting host and network-based intrusions via intrusion detection technologies)
Implement incident response and handling methodologies
Hands-on Training
Introduction to Samurai STFU
Architect a secure DCS
Information Leakage
Password Fuzzing
Bypassing Authentication with SQLi
Spoofing Modbus-TCP control signals
Finding Passwords in EEPROM dumps
Host Based Firewalls
Linux Hardening
ICS Network Capture Analysis
Network Capture Forensics
Attack Tree Analysis
Incident response exercise
What To Take Next?
Courses that lead in to ICS410:
STH Modules
STH.Engineer Modules
Courses that are prerequisites:
SEC301 is not required, but it is recommended that students either take that course or have a working knowledge of the concepts taught in it.
Courses that are good follow-ups:
Additional Resources
Take your learning beyond the classroom. Explore our site network for additional resources related to this course's subject matter.